The A to Zs of eCommerce
A free glossary of ecommerce terms
Are you looking to create a new online business?
Have you decided to take the plunge and launch your existing business online?
Congratulations! You've found the right place.
With online retail booming worldwide, ecommerce is evolving at an astonishing rate. For newcomers only now stumbling into the world of ecommerce, it can be difficult to make heads or tails of all the terminology floating around the web.
That's why we've created the A to Zs of eCommerce!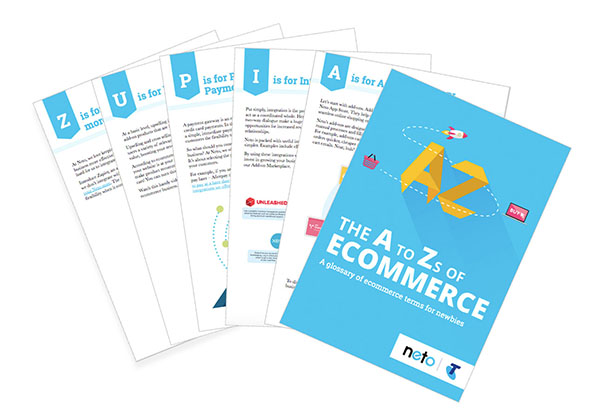 Our free ebook contains real insights into the best way to launch a successful online business strategy, as well as expert tips on how to grown your online business.
We hope you'll love using this reference guide as much as we enjoyed creating it!
Download now