This plugin requires the Neto Connect module.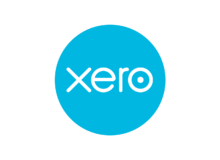 What is the 'Xero' Add-on?
Xero makes it easy to track your businesses expenses and accounting with well designed mobile apps and web interfaces.
Visit Add-On Website
This addon was built by Neto
Add-ons and Integrations built in-house by Neto are documented and supported by our customer service team. If you're having issues with this integration, let us know!
Setup Instructions
If you have not activated the Neto Connect module yet, click Addons in the lefthand side toolbar, then select Neto Modules under 'Categories' in the menu. Scroll down to Neto Connect and move your cursor over the image. Then click on Install button.
Then select Accounting under 'Categories' in the menu. Scroll down to Xero and click on Install. You will be taken to the setup wizard.
Note: Before installing, please read How do I integrate my Neto account with Xero? to avoid any issues.