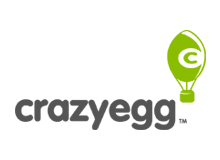 What is the 'Crazy Egg' Add-on?
Choose Crazy Egg heatmaps when Google Analytics isn't enough. Because Google Analytics & Site Catalyst Leave Questions Unanswered, Trust Crazy Egg Visualizations to Help You Understand Your Users.
This add-on was built by Crazy Egg.
Visit Add-On Website
Setup Instructions
To get started, copy the code provided by Crazy Egg.