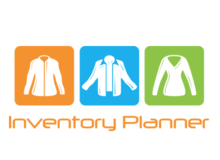 What is the 'Inventory Planner' Add-on?
Sales forecasting to determine optimal stocking quantity of inventory items.
This add-on was built by Inventory Planner.
Visit Add-On Website
Setup Instructions
From the Neto Dashboard, click Addons from the navigation menu.

Select Inventory Management in the Addon category menu.

Locate the Inventory Planner addon tile and install it.
Creating an account with Inventory Planner
Create an account at inventory-planner.com

Select your platform as Neto

Follow instructions on the setup page on the Inventory Management site.

It will request an API key which is associated with a staff user in Neto. To get this, navigate to Setup & Tools > Staff Users.

Click on the staff user you wish to associate the account with. Scroll down to API Key and click the Regenerate button.