This plugin requires the Neto Connect module.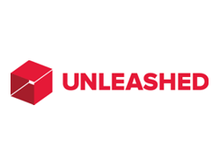 What is the 'Unleashed' Add-on?
The right stock, in the right place, at the right time, all the time. It's easy and enjoyable with Unleashed. Unleashed is a powerful inventory management platform with advanced features such as costed purchase orders, kitting and multi-warehouse support.
Visit Add-On Website
This addon was built by Neto
Add-ons and Integrations built in-house by Neto are documented and supported by our customer service team. If you're having issues with this integration, let us know!
Setup Instructions
From the Neto Dashboard, click Addons from the navigation menu.

Select Inventory Management in the Addon category menu.

Locate the Inventory Planner addon tile and install it.

If you have not activated the Neto Connect module yet, click Addons on the navigation menu of your Neto Dashboard and select Neto Modules under Categories.

Locate Neto Connect and click on Install. Installing this app will incur an additional charge to your monthly hosting.

Click Inventory Management under "Categories" in the Addons menu. Scroll down to Unleashed and click on Install.
You will be taken to the setup wizard where you'll just need to follow the prompts.
Note: Before installing, please read the articles below to avoid any issues.
Need help with Unleashed? Try these articles: