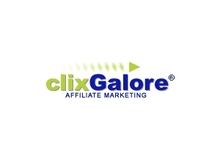 What is the 'Clix Galore' Add-on?
clixGalore is a large affiliate network comprising of over 4500+ Merchants and ten of thousands of Affiliates across our four networks in the AU, NZ, UK, US, and Japan.clixGalore is a global provider of 'pay for results only' internet advertising solutions for online business Merchants.
This add-on was built by Clixgalore.
Visit Add-On Website
Setup Instructions
Get your Clixgalore Account ID by creating an account with ClixGalore.
Install the Addon, then click on Configure button. Enter your Clixgalore account ID in the Keys section and save the changes.