What is the 'Rewards Program' Add-on?
Customers can earn points for their purchases and they can redeem them in the checkout as payment (or part payment) for an order.
This addon was built by Neto
Add-ons and Integrations built in-house by Neto are documented and supported by our customer service team. If you're having issues with this integration, let us know!
Setup Instructions
Once activated, the option Voucher & Rewards Programs will appear under the Marketing menu in the control panel.
To add a rewards program, select Marketing > Voucher & Rewards Programs > Add New Program and under Program Type, select Reward / Loyalty Program.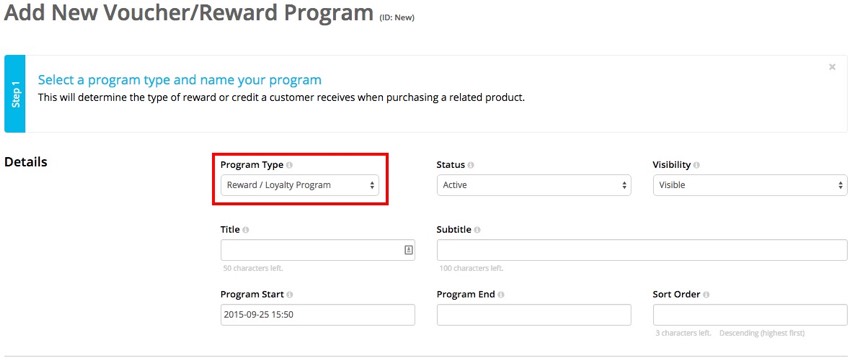 See the articles below for more details on how to setup a rewards program.
Need help with Rewards Program? Try these articles: