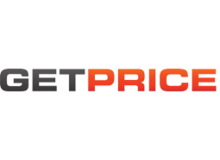 What is the 'GetPrice' Add-on?
Getprice lists more than 2.5 million products from over 1,300 retailers nationwide and attracts more than 3 million visits each month.
Visit Add-On Website
This addon was built by Neto
Add-ons and Integrations built in-house by Neto are documented and supported by our customer service team. If you're having issues with this integration, let us know!
Setup Instructions
Create an account with GetPrice and copy the account ID.
In the control panel, click on the puzzle icon and select Marketplaces in the menu (with the grey background). Scroll down to GetPrice and click on Configure. Paste the account ID under Getprice Account ID in the Keys section and Save the change.
Need help with GetPrice? Try these articles: