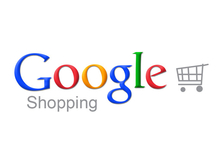 What is the 'Google Shopping' Add-on?
Product Listing Ads appear when someone searches for your products on google.com.au and google.com.au/shopping. Google will show the customer a picture of your item, its price and your shop name. Customers who click on your ad will be directed to your website where they can buy your item.
Visit Add-On Website
This addon was built by Neto
Add-ons and Integrations built in-house by Neto are documented and supported by our customer service team. If you're having issues with this integration, let us know!
Setup Instructions
In the control panel, click on the puzzle icon and select Marketplaces in the menu (with the grey background). Scroll down to Google Shopping and click on Configure. Change Export Status to Active and Save Changes.
You will then need to log into Google Merchant Center and setup an import schedule.
Recent changes to the Google Shopping specifications will require changes to the export template. Google have added Google Products Category and shipping fields. These changes will be different for each site. Check out the articles below for more details.
Need help with Google Shopping? Try these articles: