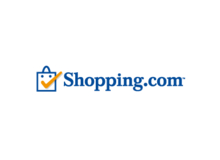 What is the 'Shopping.com' Add-on?
Shopping.com, part of the eBay Commerce Network, is one of the fastest growing shopping destinations on the Internet. With millions of products, hundreds of merchants and millions of reviews from the Epinions community, Shopping.com empowers consumers to make informed choices and, as a result, drives much higher conversion to sale and value for merchants.
Visit Add-On Website
This addon was built by Neto
Add-ons and Integrations built in-house by Neto are documented and supported by our customer service team. If you're having issues with this integration, let us know!
Setup Instructions
Create an account with Shopping.com and copy the account ID.
From the Neto dashboard, navigate to Marketing > Shopping Feeds. Under Shopping.com, click Install.
Once installed, click on the Configure button. Enter your account ID under Shopping.com Account ID in the Keys section and Save.
Need help with Shopping.com? Try these articles: