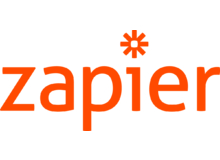 What is the 'Zapier' Add-on?
Zapier enables you to automate tasks between other online apps (like Salesforce, Basecamp, and Gmail). This helps you use complementary apps side-by-side! With Zapier there is no more waiting for app developers to build integrations. No more expensive freelance programmers. No more unreliable interns. No more lengthy deployment times.
This add-on was built by Zapier.
Visit Add-On Website
Setup Instructions
In the control panel, click on the puzzle icon and select Miscellaneous in the menu (with the grey background). Scroll down to Zapier and click on Get App. Click on Accept Invite & Go To Dashboard and create an account.
Check out the article below for more details.
Need help with Zapier? Try these articles: