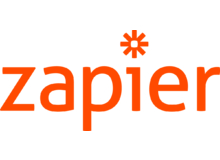 What is the 'Zapier' Add-on?
Zapier provides a simple drag-and-drop interface for integrating Neto with dozens of other web services. Simple to set up and you don't have to mess with APIs or writing any code at all.
Fully automate integration between Neto and dozens of services. Want to get a text message for every new order? Easy! Want to get a message in Campfire each time a new customer registers? Just as easy. The possibilities are endless.
Just a few of the apps you can integrate with:
MailChimp
Basecamp
Slack
SalesForce
Trello
And more...
Visit Add-On Website
This addon was built by Neto
Add-ons and Integrations built in-house by Neto are documented and supported by our customer service team. If you're having issues with this integration, let us know!
Setup Instructions
From the Neto dashboard, select Addons
From the left menu navigation, select Miscellaneous
On the Zapier tile, click Get App
Try some pre-made Neto Zaps
You can get started with these pre-made templates immediately, or visit https://zapier.com/zapbook/neto/ to browse all the available Neto integrations on Zapier.
Need help with Zapier? Try these articles: