Reward your customers for referring you business. Customers who refer you business can earn credit toward their account.
Add-ons and Integrations built in-house by Neto are documented and supported by our customer service team. If you're having issues with this integration, let us know!
Please note this addon has been deprecated for new customers and is no longer supported. We recommend looking at Commission Factory or Commission Monster addons instead.
Once activated, the Pricing & Tax section of the product details page in the control panel will have a new field:

You can enter the percentage commission for this product.
On the customer card, in the Referrals section, two new fields will appear: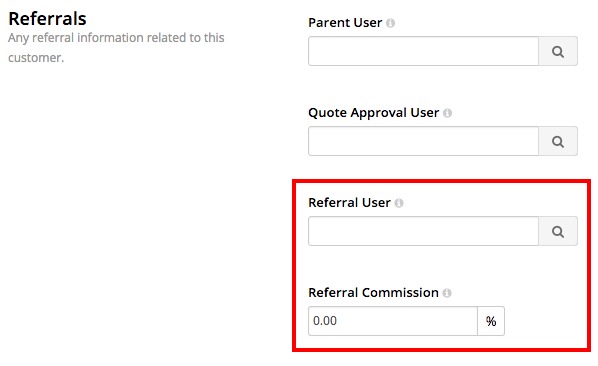 Two new fields are added:
Referral User - The customers referrer username. This is the user that referred this customer to your business. Enter part of the username or customer name and select from the results.
Referral Commission - The commission the customer earns for referring other customers. This is in addition to the commission specified on products.