This plugin requires the Neto Connect module.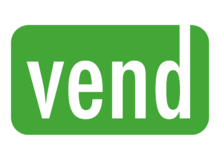 What is the 'Vend' Add-on?
Vend is point-of-sale, inventory, and customer loyalty software for iPad, Mac & PC. Easily manage and scale your business, from one store to many, in the cloud.
Visit Add-On Website
This addon was built by Neto
Add-ons and Integrations built in-house by Neto are documented and supported by our customer service team. If you're having issues with this integration, let us know!
Setup Instructions
Vend requires the Accounting & POS Link module to be installed. To do this, go to Neto Modules in the menu (with the grey background) in the control panel. Click on the Install button in Accounting & POS Link.
Then select Point of Sale in the menu. Scroll down to Vend and click on Install. You will be taken to the Vend install wizard.
Note: Please read the article below before setting up the Vend integration.
Need help with Vend? Try these articles: