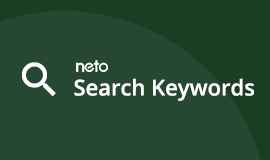 What is the 'Search Keywords' Add-on?
Add hidden search keywords to your products that can only be seen by the Neto search engine. Ideal for mis-spellings, competitor brand & more.
This addon was built by Neto
Add-ons and Integrations built in-house by Neto are documented and supported by our customer service team. If you're having issues with this integration, let us know!
Setup Instructions
Once activated, the Search Keywords field will appear in the Other section of the product details in the control panel:

Hidden search keywords are words that people may use when trying to find your products using the product search feature on your site. These may include misspelt words.
Keywords must be comma separated.
Keywords are not visible to the naked eye but are searchable.