This plugin requires the Neto Ship module.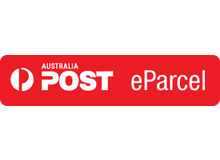 What is the 'Australia Post eParcel' Add-on?
If you're a high-volume, established online seller, sending more than 1,000 parcels a year, eParcel is the online delivery solution that can help you streamline your business.
Visit Add-On Website
This addon was built by Neto
Add-ons and Integrations built in-house by Neto are documented and supported by our customer service team. If you're having issues with this integration, let us know!
Setup Instructions
Using the labelling and manifest features for this carrier requires the Neto Ship module. Find out more about Neto Ship here.
In your control panel, select Addons from the menu.
On the Addons page, select Shipping in the menu.
Locate Australia Post eParcel and click on Install.
You will be taken to setup the Label & Carrier Configuration to setup the carrier details.
Complete the Label & Carrier Configuration form. The information provided is forwarded to Australia Post, allowing Neto to print labels for your account. It can take up to 48 hours for shipping carriers to provide Neto with access to your account.
Need help with Australia Post eParcel? Try these articles: