This plugin requires the Neto Ship module.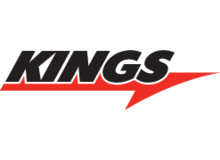 What is the 'Kings Transport' Add-on?
Kings Transport & Logistics is an Australian owned and operated company that was established in 1991 with 3 staff, 2 vehicles and a vision to succeed. Kings prides itself on delivering consistently high service levels to their clients.
Visit Add-On Website
This addon was built by Neto
Add-ons and Integrations built in-house by Neto are documented and supported by our customer service team. If you're having issues with this integration, let us know!
Setup Instructions
Using the labelling and manifest features for this carrier requires the Neto Ship module from the Neto addon store.
To install this shipping service from the Neto dashboard, simply navigate to Addons > Shipping, locate Kings Transport and click Install.
You can either follow the instructions in the article below to setup the label configuration, however we also this as a free setup service. Fill out the Label & Carrier Configuration Form to get this completed on your behalf.
Need help with Kings Transport? Try these articles: