This plugin requires the Neto Ship module.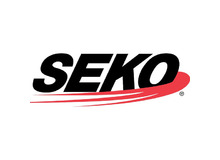 What is the 'Omni Parcel' Add-on?
Omni applies an intense level of focus on order accuracy and accountability from inception to the final mile and beyond, removing risk and variability in the delivery of your products and supplies.
Visit Add-On Website
This addon was built by Neto
Add-ons and Integrations built in-house by Neto are documented and supported by our customer service team. If you're having issues with this integration, let us know!
Setup Instructions
Using the labelling and manifest features for this carrier requires the Print & Post module. If you have not activated this paid module, in your control panel, click on the puzzle icon and select Shipping in the menu (with the grey background). Scroll down to Print & Post and click on Install.
Back on the Add-On page select Shipping in the menu. Scroll down to Omni Parcel and click on Install. You will be taken to setup the Label & Carrier Configuration to setup the carrier details.
You can either follow the instructions in the article below to set it up, however, we offer a free setup service. To request the free setup use the Label & Carrier Configuration Form.
Need help with Omni Parcel? Try these articles: