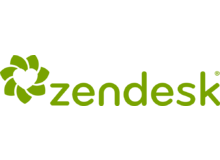 What is the 'Zendesk' Add-on?
Zendesk is a web-based help desk support tool that make it simple to provide great customer support.
Visit Add-On Website
This addon was built by Neto
Add-ons and Integrations built in-house by Neto are documented and supported by our customer service team. If you're having issues with this integration, let us know!
Setup Instructions
Login to your control panel and select Admin > System Setup. Click on Zendesk in the menu on the left. Click on the Regenerate button to create an App Key. You will need this to paste into Zendesk.
Then click on the puzzle icon and select Help Desk in the menu (with the grey background). Scroll down to Zendesk and click on Get App. You will be taken to the Zendesk website. Scroll down to the HOW TO INSTALL section and follow the instructions.