Neto offers in house design services. Contact us to discuss your requirements and to get a quote.
Alternatively, if you have design skills, you can do this yourself.
Go to Admin > Customisable Fields > Customers > Customer Fields
Set the field values as you require.
Save
There are 7 different field types: text, short text, date, integer, decimal, true/false, selection box.
You can have up to 21 different extra fields.
If you are a wholesale seller and wish to have a more detail sign up form there is a pre-made wholesale sign up from already installed on Neto sites. To add it to your registration page, add the text below to the end of your site URL:

/_myacct/wholesale register

Example
To add a drop down menu called "How did you find out about us?"
Enter the question as the Field Name
Choose Selection Box as a Field Type
A field will appear where you can enter the options you want to appear in the drop down list. Enter all the different options. Make sure each option is on a separate line.
Set Show On Website to Yes to display this field on the customer and wholesale registration forms.
If you want this to be a required field, set Required Field to Yes.
Save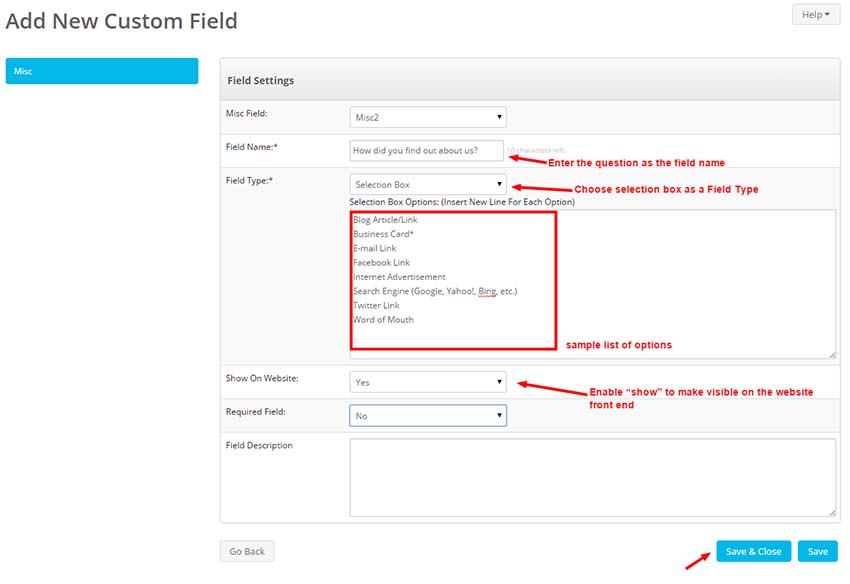 The question will now appear on the account registration screen as seen below:

Last Modified: 18/11/2016
Neto Version: 5.86