In your cpanel, go to Admin > Customisable Fields > Customer Price Groups the select the group you would like to change by clicking on the group name or ID.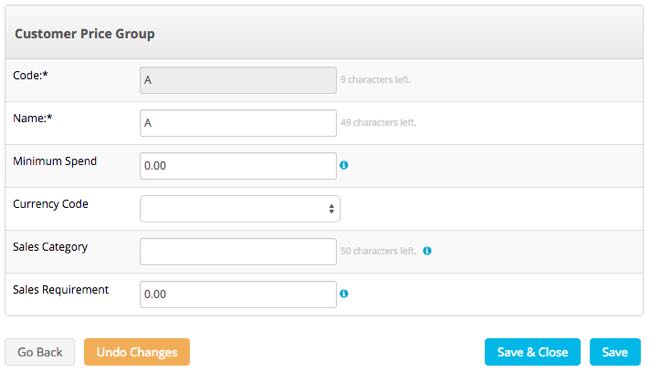 Name
Enter a new name for the group.
Minimum Spend
The minimum amount a customer assigned to this group must spend to be able to checkout on your website.
Sales Category
Sales category to apply user to for reporting purposes only. Optional field.
Sales Requirement
The total amount of purchases a customer must make in a given period of time to be eligible for this group. For reporting purposes and automatic allocation of group only. Optional field.
Save to apply the changes.