Images can be added one by one via the product page or in bulk using the import/ export wizard.
Add an image via the product page
Go to: Products > View All Products
Open the product that you want to add an image to
Scroll down to the images section or click Images in the top navigation bar.
You can drop and drop the file into the image slot or click Choose File to select the image and upload it.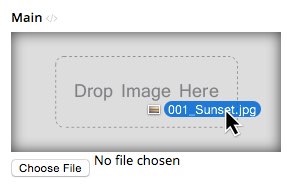 You can also add a main product image from a 3rd party URL (for example, a supplier's web site) by entering the image (absolute) location of that image in the Main Image Download URL field. The system will then grab that image from that location and download it to your server periodically. Only use this feature if you have the permission of the third party website owner.

The image will now appear on the product page. Images uploaded will be re-sized as per your image settings in the system setup. Please allow up to 5 minutes for image processing if resizing and optimisation is required.
Add more images
By default there are spaces for one main image and ten alt (alternative) images per product.
To add more images click Show more images.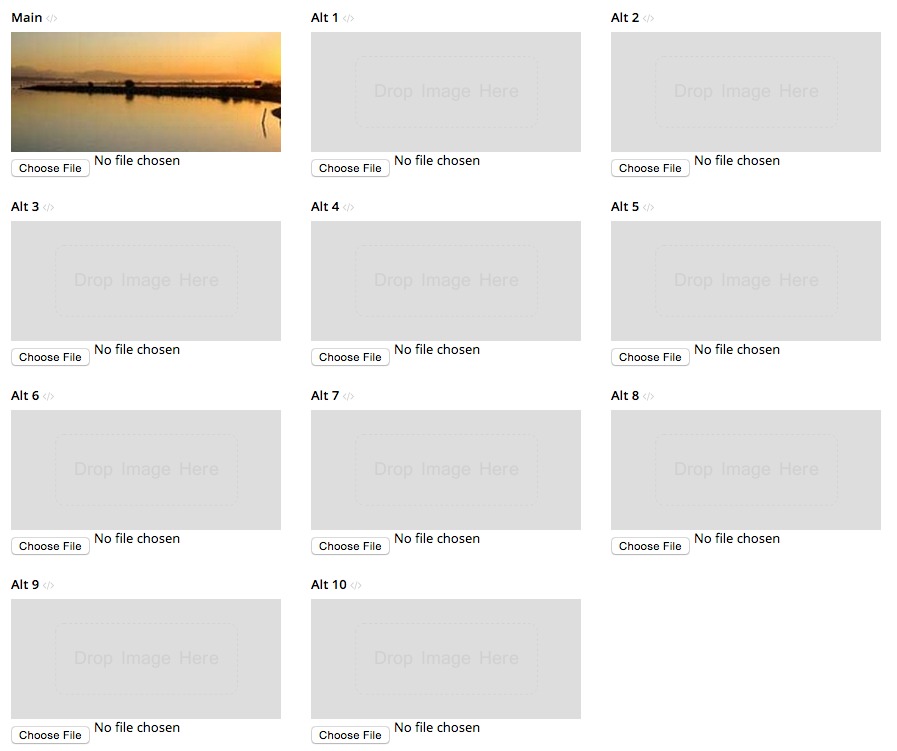 Increase the default number of images
To add more images click Need more images?

This will take you to the image configurations for the system where you can increase the number of images per product. You can navigate there by going to: Image Settings under the cog icon (top right).
Enter the number of images you want per product and save your changes. This is also where you can set the dimensions for the images on the site.