How do I setup a free shipping discount coupon?
Neto Version 6
has been released. Click
here
to learn about the navigation changes in this new release.
Go to: Marketing > Discounts and Promotions > Add New
Under the "Discount Details" section, enter a unique code and name for your coupon / discount
Under the "Discount Events" section, add an "Order or Shipping" discount event
Select "Shipping Discount" from the drop down within the selected event and enter "100%" in the discount percentage field
Save your changes
Customers can now enter your selected discount code to receive free shipping
If you only want this discount to be able to be used once per user select "Single Use" under "Usage Rules" in the "Discount Details" section.
Step 1: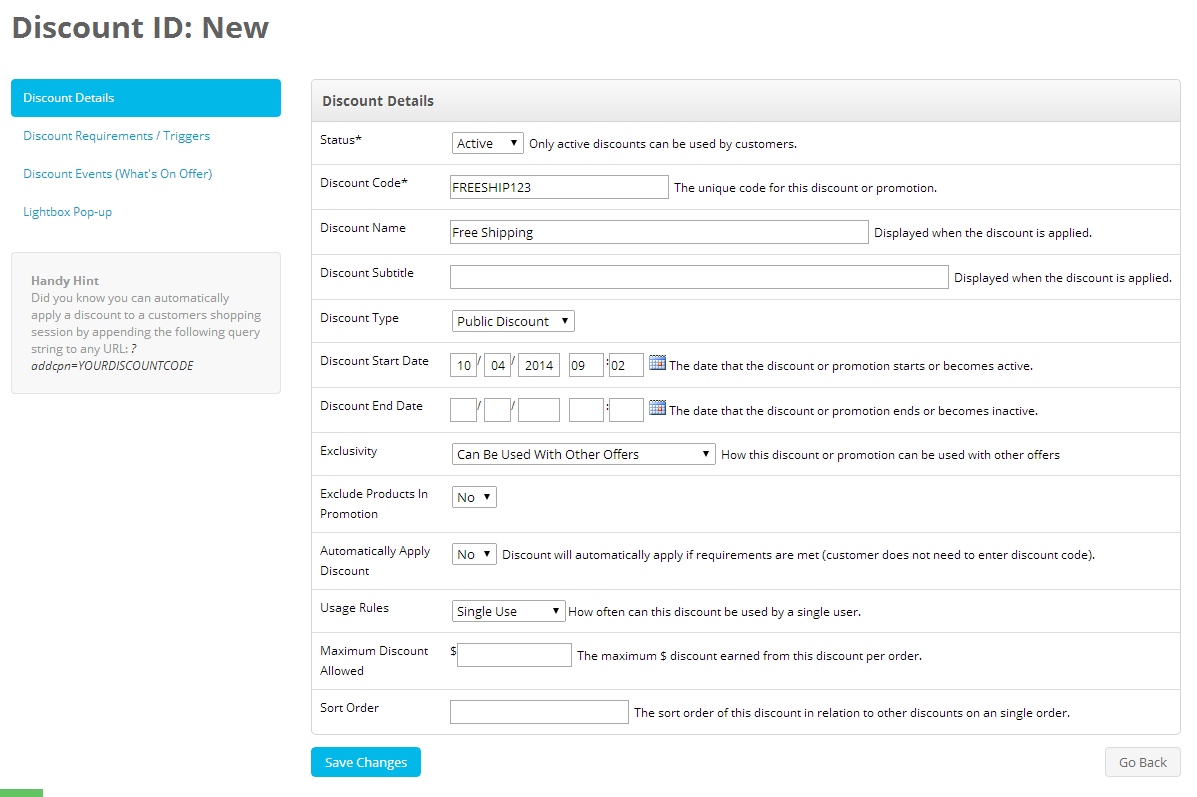 Step 4: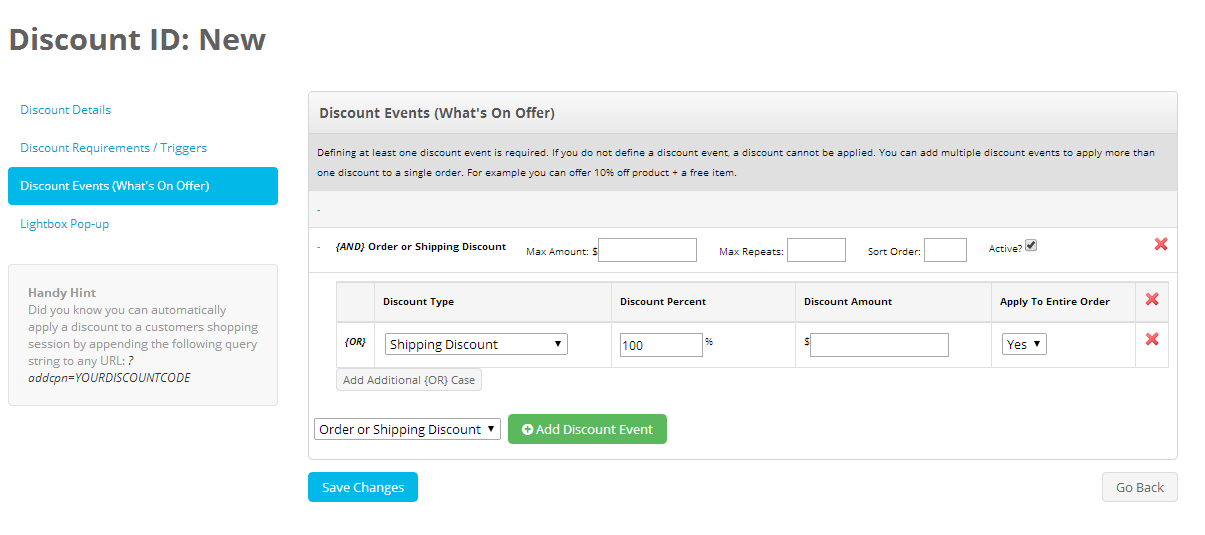 Last Modified: 29/10/2015