Neto has a number of comparison shopping site (CSE) feeds that are already exist in your system, one of which is the Google Shopping data feed. To use this service you will need to turn on the feed in Neto and have a merchant account with Google. Once you have provided the feed URL (from Neto) to Google they will be able to display your products on their website. CSE's will typically poll these URLS daily to update their systems with your latest inventory data.
For more information on setting up your Google Merchant Account, visit the Google Merchant Center Beginners Guide.
In the Google Merchant account control panel
Log in to your Google Merchant account.
Click on data feeds.
Click on the "new data feed" option.
Select a target country.
Select the format googlebase.
Set the file name with a .xml file extension.
Save changes.
In the Neto control panel
Go to Marketing > Shopping Comparison Feeds and select Google Shopping Data Feed. Next to Export Status select Active.
Select the feed and mark as active.



You can either download the file for upload to Google or you can create an automatic schedule. (If the file exceeds 20MB it must be manually uploaded.)
To create a schedule
To set a export schedule, scroll down to the File Type section and select a pre-set schedule from the dropdown menu next to Export Schedule.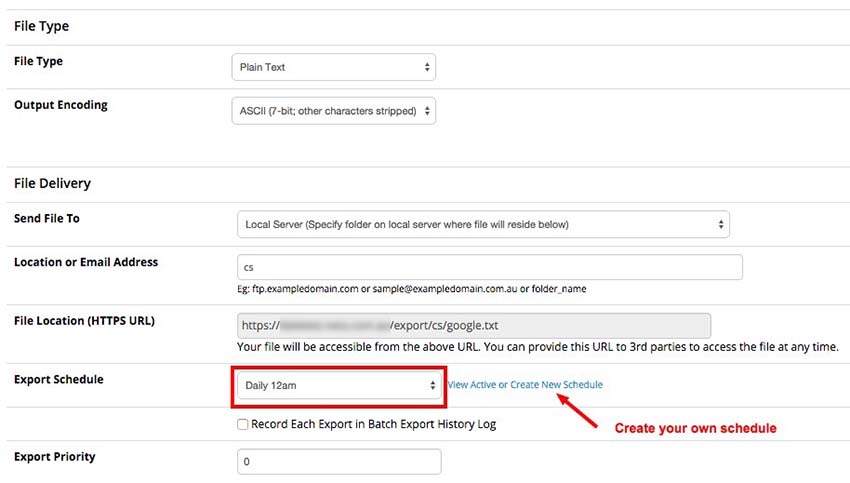 You can also create you down schedule by clicking on the View Active or Create New Schedule link. Then click on the Add New button. Give the schedule a name. Select the hour, minutes, days of the month and months and save.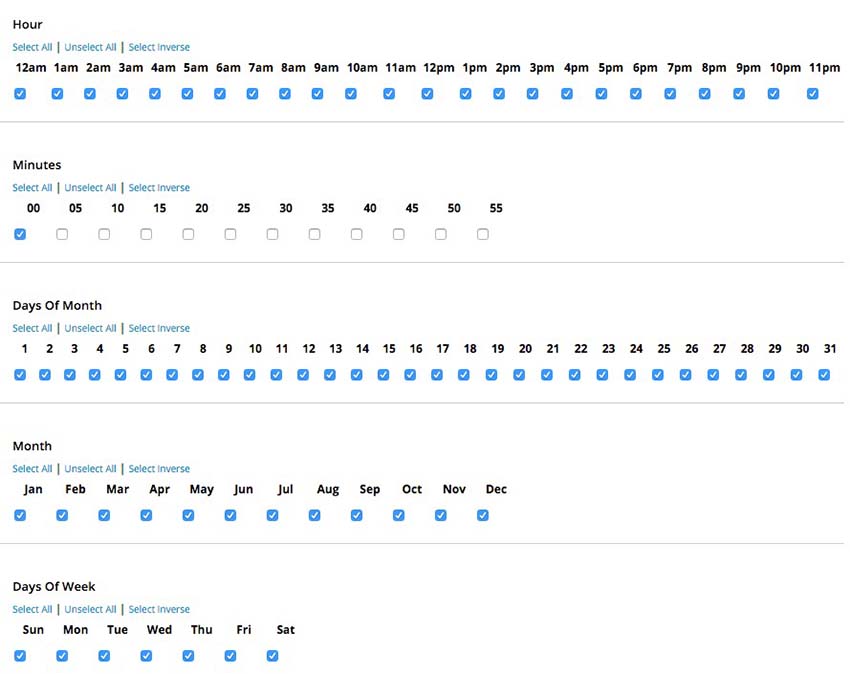 Once you have created the new schedule, you will need to save the Google Shopping feed and then the schedule will display in the dropdown next to Export Schedule.
Once the schedule is selected, copy the web address next to File Location (HTTPS URL).
In your Google Merchant account click "create schedule". Paste the URL for your feed. Click "schedule and fetch now".
To manually upload
Open the Google Shopping feed feed. Click on the Generate Data File button. It will take a few minutes to create the file. A link to the export task will appear at the top of the page.

To speed up the export, click on the link and then on the Run Now button. Once the tas is completed, click on the Download Data File button at the top of the Google Shopping Feed page. This will download the file to your computer.
In your Google Merchant account click "manual upload". Browse for the file and upload.

Did you know?
If you would like us to setup the Google Shopping Feed for you, Neto offers a number of paid set up services. Use the Comparison Shopping Setup form to request a feed setup or contact us if you need help with this or any other aspect of the system!