How do I view / approve / reply to buying guide comments?
Neto Version 6
has been released. Click
here
to learn about the navigation changes in this new release.
Go to:
Content> buying guide> comments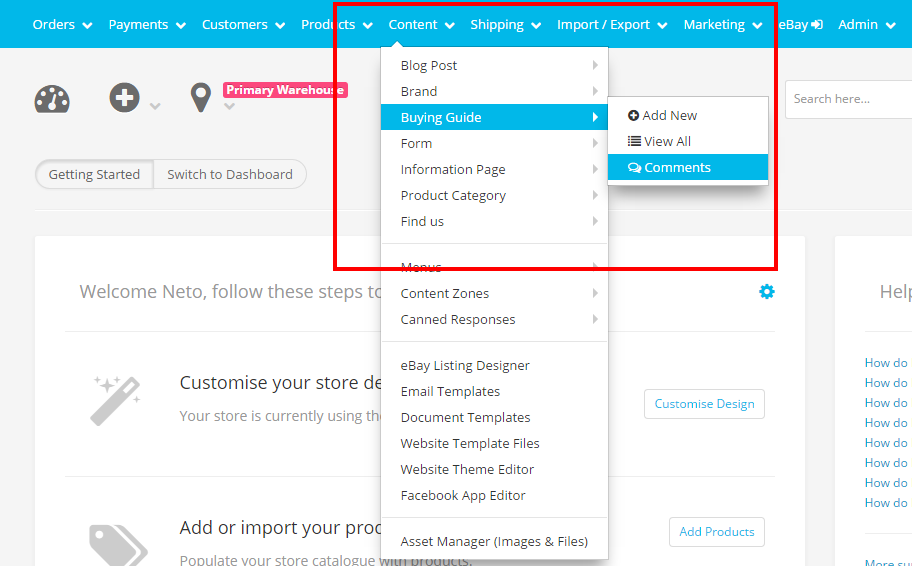 To change the status of the comment
Select the comment and, from the drop down menu, choose to view, hide, set as new, follow up or delete.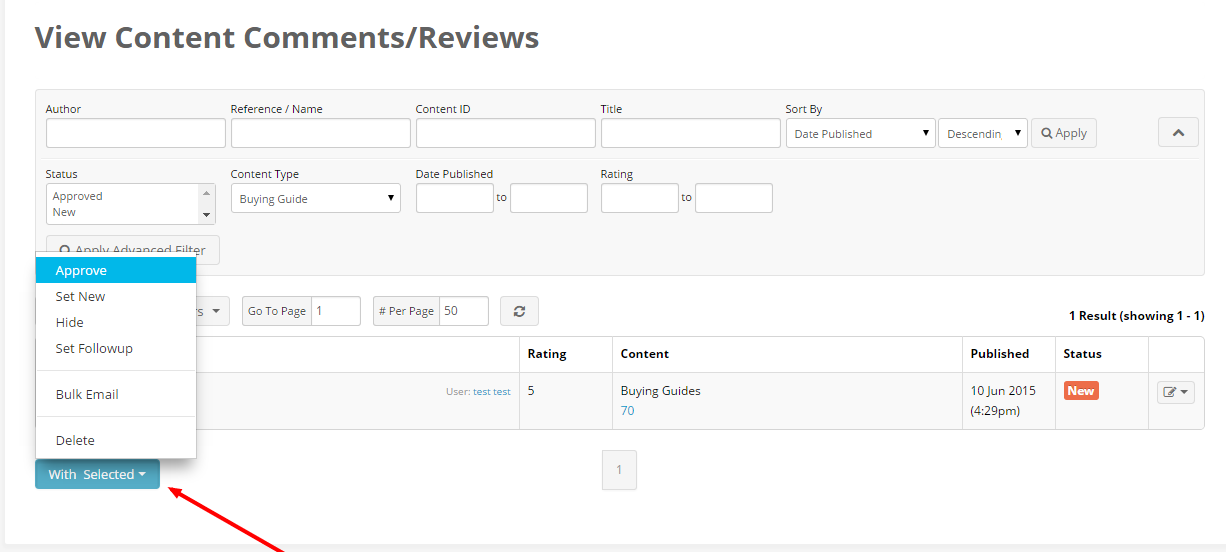 To edit the content of the comment or to reply
Select "edit" from the drop down menu on the right hand side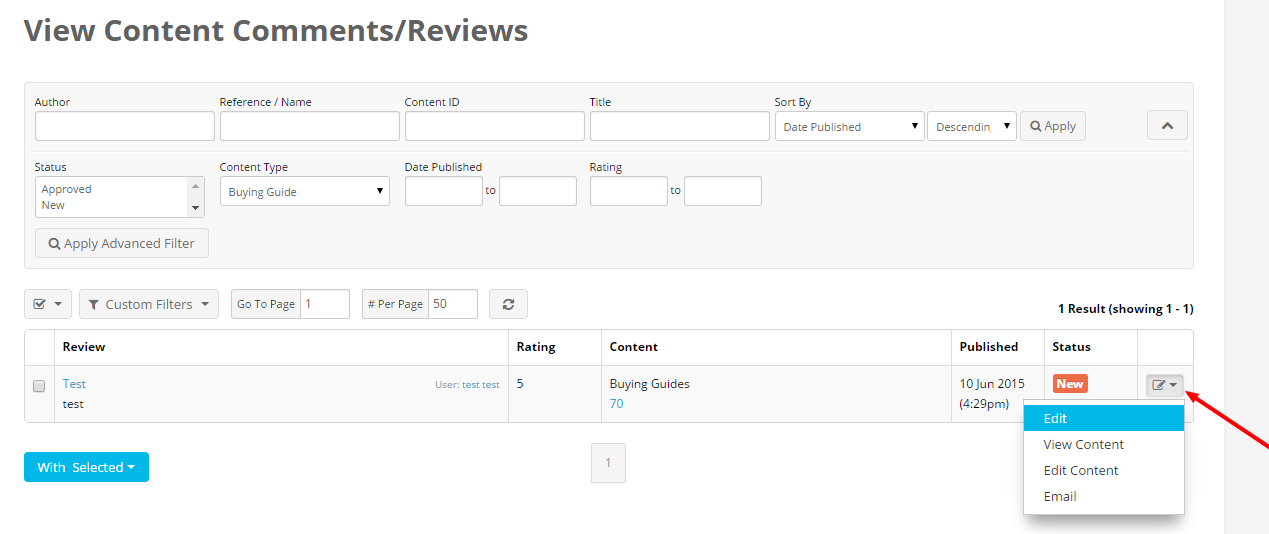 Last Modified: 24/10/2016