How will my customers know that they are earning reward points?
When a customer is about to checkout with an order that will earn them reward points, they will be able to see the rewards on the checkout page. There will be a section titled 'Rewards Earned' that will indicate how many points or credits a customer will earn. Customers will only see this when they have logged in to their account, as guest purchasers cannot earn reward points.
Do customers receive an email notification about the reward points they have earned?
Your customers can receive an email letting them know that they have earned reward points. This email can be customised from the Neto dashboard. Navigate to Setup & Tools > All settings & tools > System Templates > Email Templates > ID 24 - Reward Program Notifications.
Did you know that Neto offers full-service in-house design? Contact us to create a custom email campaign for your rewards program.
How can my customers use their reward points?
If a customer has earned enough points to use them, the rewards points will appear as account credit on their checkout page as an available payment option.
The customer will be able to choose how much credit to use against the purchase. An example would be that a customer can pay for half an order through credit and the remainder using a different payment method such as Paypal or Visa.



Do customers need to use all of their reward points in one transaction?
Reward points credit can be used across more than one purchase. On each purchase, your customers will decide how much credit they want to use for that purchase.
How can my customers view the points they have earned?
Your customers can log in to their 'My Account' page to view the points they have earned. These points will only appear if the customer has earned enough points to spend. This is controlled by the 'Minimum Redeem Amount' on your Reward Program.
When do customers earn reward points?
Your customers will earn points or credits on eligible transactions once the order is placed. Please note that a customer must be logged in to an account to earn points.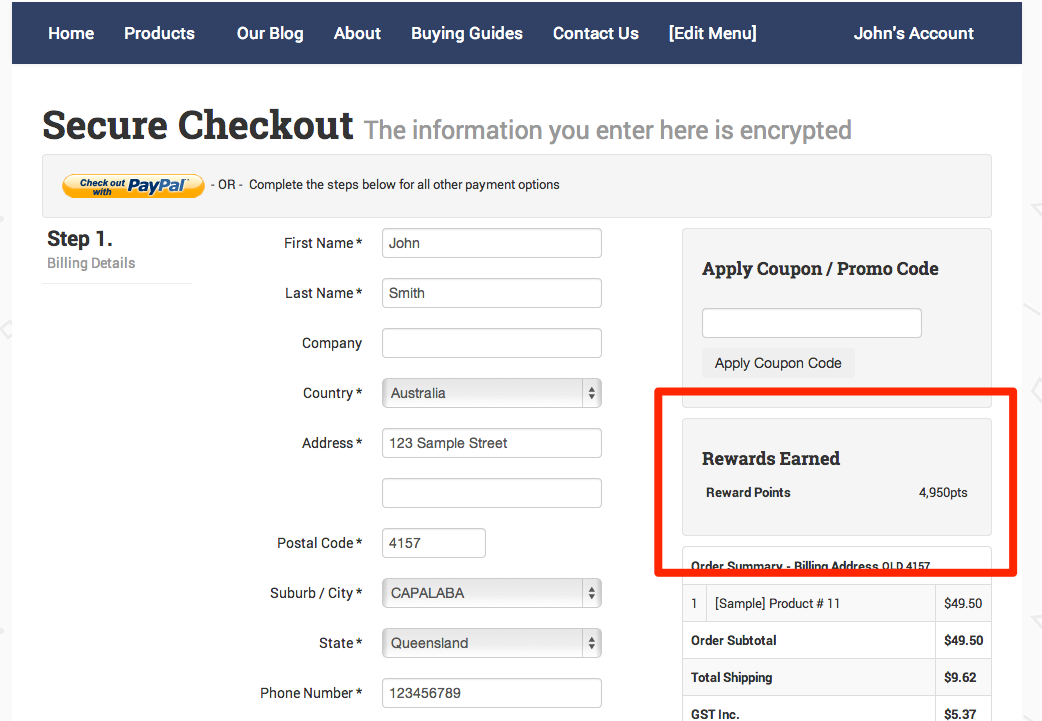 Can I restrict the usage of the rewards points?
There are many ways of controlling how the points are earnt and spent. Some of these options include:
Setting point expiration dates
Minimum redeem amounts
Maximum redeem amounts
Redeem amount multipliers
Maximum amounts that can be earned
All of these options are available when setting up the reward program.
I sell to wholesale customers as well as retail, can I restrict which customers earn reward points?
This is controlled using the Price Group functionality of Neto. On each reward program you can specify which price groups are eligible. This means you can restrict reward programs to certain price groups, and even have separate reward programs for each price group if you wish. This gives you total control over how your customers earn rewards.
How are payments from reward programs accounted for in my accounting package?
If you are using the Accounting Integration module and have linked your MYOB or Saasu account, you need to set an account for the payment to be linked to.
This can be accomplished on your in your system setup page. See our article on how to map payment methods in Neto to Saasu.
Last Modified: 28/09/2017
Neto Version: 6.9