Neto supports a range of social media pages:
Facebook
Twitter
LinkedIn
Pinterest
Google+
Instagram
YouTube
Tumblr
To add social media pages:
Go to  > Business Details and scroll down to Social Media Pages.
Copy and paste the full web address of the applicable social media page into the corresponding fields.
Click on Save Changes.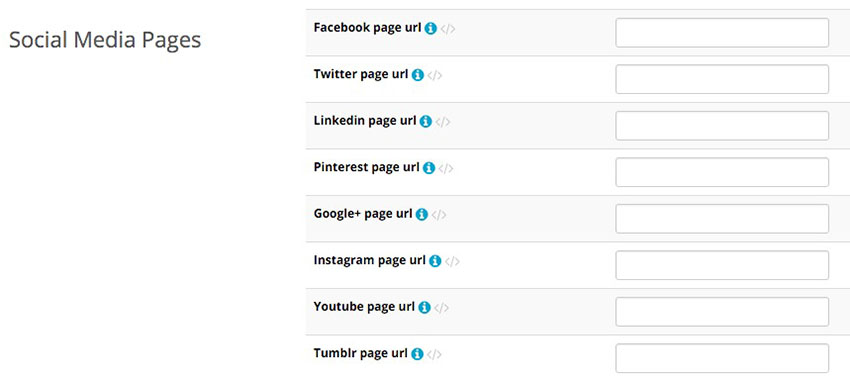 Social media icons will now automatically display your website front end.

How do I remove social media accounts from the webshop template?
To remove the social media accounts from your webshop, you will need to remove the script from the product page template through Content.
Go to > Website Templates.
Click on the next to the name of your currently selected theme.
Then select footers/template.html. The template will open up in a code editor.
Make the changes to the code.
Save the changes.
To see the change, you may need to purge the site cache.
Did you know?
Neto has a team of in-house designers standing by to make any changes or customisations you require! Contact us now to discuss your requirements!
Last Modified: 18/11/2016
Neto Version: 5.92