This article is for Neto version 5.91 or later. Check the version at the bottom left of any control panel page.
You can select which payment methods are available for each Customer User Group.
Here are the instructions to manage customer groups on payment methods:
If you have not activated the Customer Groups add-on, click on in the control panel and click on Customer Management in the left hand menu. The click on the Install button for Customer Groups. The install button will appear when you move your cursor over the customer groups option. If you don't see the option, then it is already installed.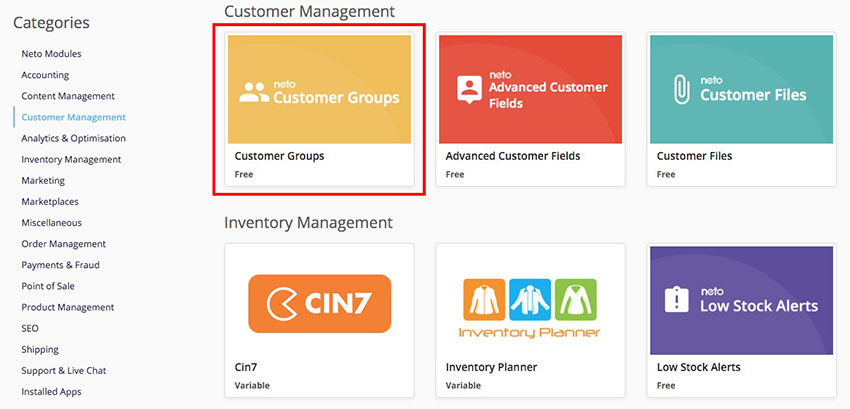 Go to  > Payment Methods and select the payment method you want to edit.
Scroll down to the User Groups section. Each Customer User Group has a switch. If it is blue, the payment method is available to that group. If it is gray, it is not available to that group. Click on the switch to toggle it.

Save your changes
You can assign a customer to a user group from the customer's card. To do this, go to Customers > View All Customers and click on the customer you want to edit. Then select the User Group in the User Details section.
Last Modified: 18/11/2016
Neto Version: 5.91