Even if you already have a merchant facility for EFTPOS and credit card transactions, you will need a separate one for processing online transactions. An online merchant facility usually attracts higher fees than an EFTPOS facility, as the risk of "card not present" transactions is higher for the issuing bank.
Applying For a Merchant Facility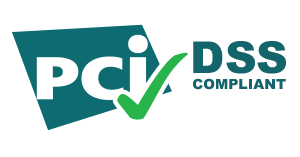 When you apply for a merchant facility with your bank or financial institution, you may be asked to complete a Payment Card Industry (PCI) Compliance Self Assessment Questionnaire (SAQ), as well as providing proof that your service providers are PCI compliant. In such cases you can request a copy of Neto's Attestation of Compliance and latest PCI compliant scan reports from its authorised scanning vendor, Comodo.
In addition to these documents, you will also need to complete a PCI Compliance Self Assessment Questionnaire (SAQ) of your own. SAQ "A" is the correct SAQ for Neto merchants to complete, provided they are hosted with Neto and are using the latest version of the Neto E-commerce Suite.
For more information about PCI DSS Compliance, you can visit the official website here.
Prior to submitting your merchant application you will also need to ensure that you have a live or testing website setup with the following pages active:
About Us – explains what your company is all about, where it is located and what products it sells.
Privacy & Security Policy – explains how you manage your customer's personal information including how you secure this information.
Terms and Conditions – explains the terms and conditions users of your website must agree to if they wish to use your website.
Contact Details – contains your physical and postal address as well as your phone number(s).
Shipping Rates & Times – explains your shipping rates and estimated delivery times.
Returns Policy – explains what your returns policy is and the steps customers should take to return items.
You will also need to clearly display your business name, ABN, address and the products and services sold on your website. The bank will want to view the above prior to approving your facility.
Obtaining a Merchant Facility
When choosing a bank to obtain your merchant facility from, you may also need to choose a payment gateway (a 3rd party that acts as the connector between your bank and website). Some merchant facilities such as NAB transact and ANZ eGate include their own payment gateways, negating the need for you to utilise a 3rd party payment gateway.
These gateway services the major banks in Australia.
Benefits of Payment Gateways
Security (All of the above gateways are PCI Data Security Standard (DSS) compliant)
Ability to store credit cards for recurring or triggered payments (Ideal for wholesale or subscription model businesses)
Inbuilt fraud prevention tools
Reconciliation reports
If you do not want to use a 3rd Party Payment Gateway we suggest:
For a full list of current supported gateways offered by Neto, click here.
Once You Have Been Approved By Your Bank
Merchant facilities can take up to 2 weeks to be approved. Once your bank has approved your application, you will need to forward the merchant ID and terminal ID you receive from your bank to your chosen payment gateway provider so that they can complete setup. This process usually takes about 24 hours. Once the gateway has completed setup, they will email you with your live transaction ID and password. You can enter these directly into your Neto administration control panel to activate your credit card processing facility. If you are not utilizing a 3rd party gateway (eg: NAB Transact or ANZ eGate), these institutions will provide you with transaction IDs and passwords directly.
If you don't feel comfortable with adding the integration into Neto, you can request our professional services team to assist you.
Fraud Prevention
One of the risks associated with selling online is credit card fraud. Merchants are responsible for all credit card fraud conducted through their website. In most cases, banks can apply chargeback fees and debit fraud money from your account without warning.
To help reduce credit card fraud we strongly recommend installing Maxmind Min Fraud (http://www.maxmind.com) fraud prevention software.
Simply purchase your licence from their website, enter your Maxmind license key into your Neto administration control panel to activate this service. For a cost of just a few cents per transaction, Maxmind is an excellent fraud prevention tool that should be utilised by all merchants.
Things to be suspicious of when it comes to credit card orders:
Overseas orders from new customers
postal box address for shipping of goods
a billing address that is different from the shipping address
free web-based email addresses (eg: hotmail.com)
orders from third world countries, especially African nations and Eastern Europe
orders comprising large numbers of duplicate items
orders for high value branded goods
If you are still unsure, call your merchant facility provider to check that the credit card used to process the order has not been reported as stolen since the order was placed. If time allows, wait a day or two before shipping the goods. There is a good chance that the credit card owner will notice fraudulent transactions and report their card as stolen.
Last Modified: 18/07/2018
Neto Version: 5.96