By default there are spaces for one main image and ten alt (alternative) images per product in Neto. To change the number of images go to Image Settings under the cog icon (top right) in the control panel.
Enter the number of images you want per product and save your changes.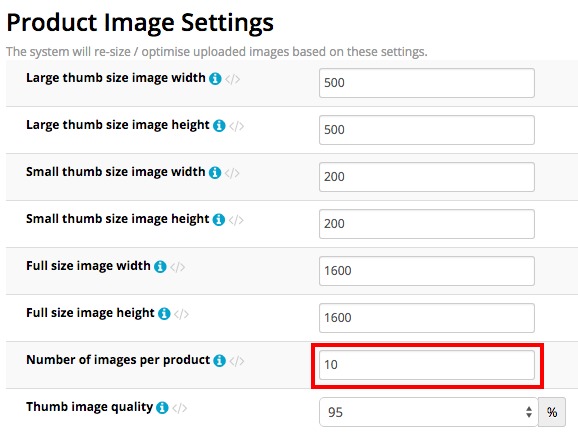 This is also where you can set or change the dimensions for the images on the site. The system will re-size or optimise uploaded images based on these settings.
You can also navigate to this page by clicking Need more images? on the product page.