By default products that are out of stock are displayed on your website. If you have hidden the products in the past and want to display them again, you need to select a setting in your control panel.
To show products when they are out of stock:
Go to Webshop Settings under the cog icon (top right) and scroll down to the List Settings section.
Uncheck the box next to Do not show out of stock products on thumb lists.
Click on Save Changes.
These settings will apply to your web shop, Facebook shop and mobile shop.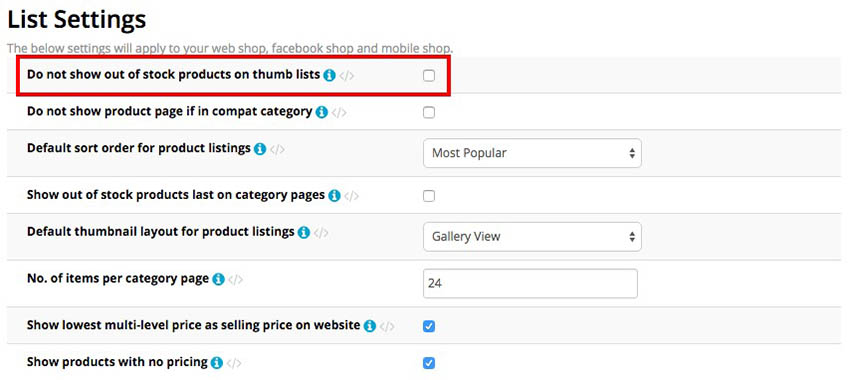 Last Modified: 18/11/2016
Neto Version: 5.87