Please Note: Enabling backorders is a global setting. Once enabled, all active products will be available for backorder. Products cannot individually be specified as available for backorder.
From the Neto dashboard, select Setup & tools > All Settings & tools.

On the Setup & tools page, select Webstore Settings

In the Checkout Settings section, tick Enable Out Of Stock Checkout.
This will change the Out Of Stock buttons on your website to Backorder, allowing customers to add items to their cart and make purchases.
In addition to the above, you can enable out of stock items to be marked as "backorder required" on any orders that come through by ticking Enable Backorder at Checkout box to activate this.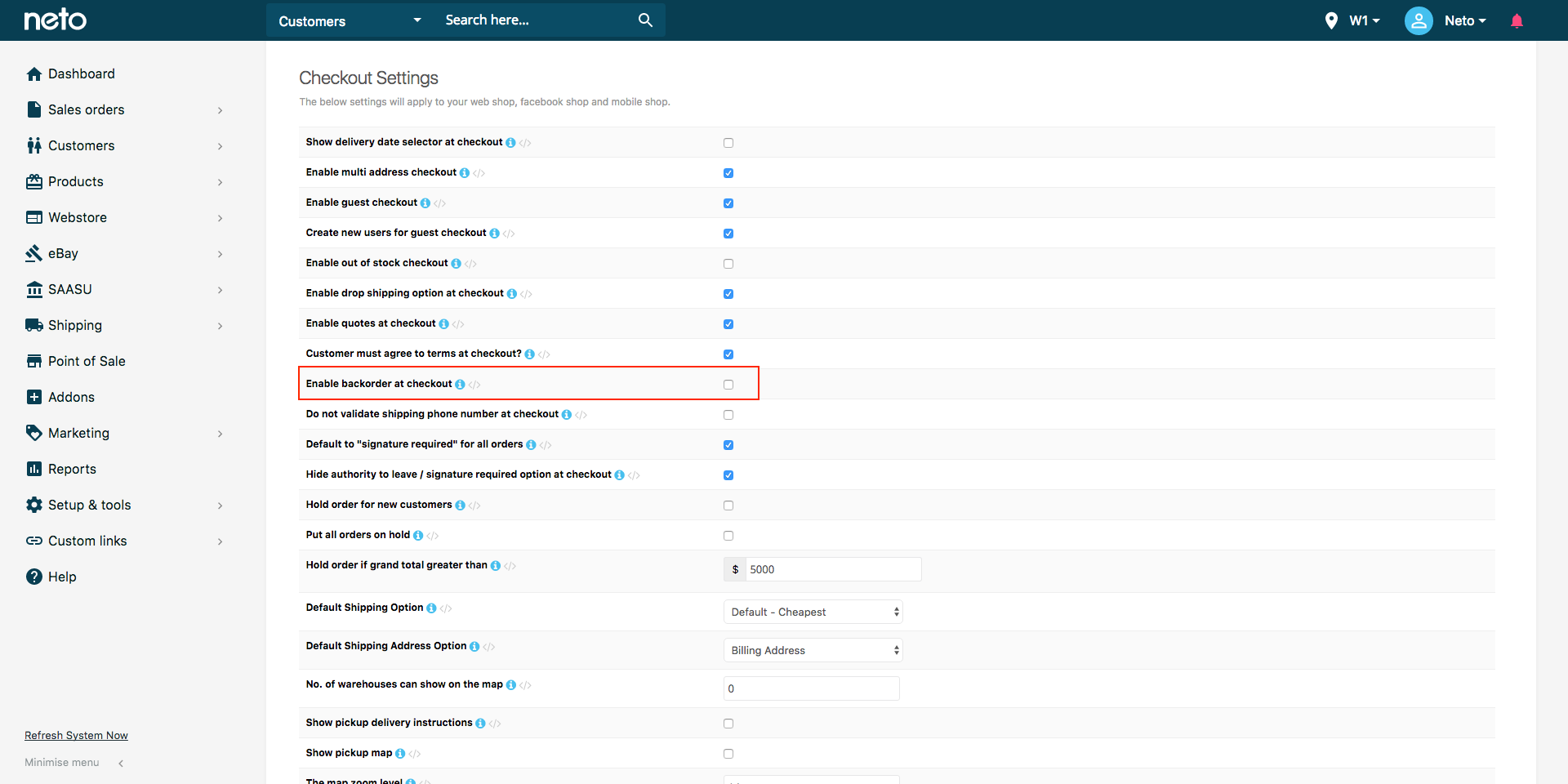 Once enabled, you can view any orders that are currently on backorder, either by filtering from the Order Menu, or viewing the Back Order Report: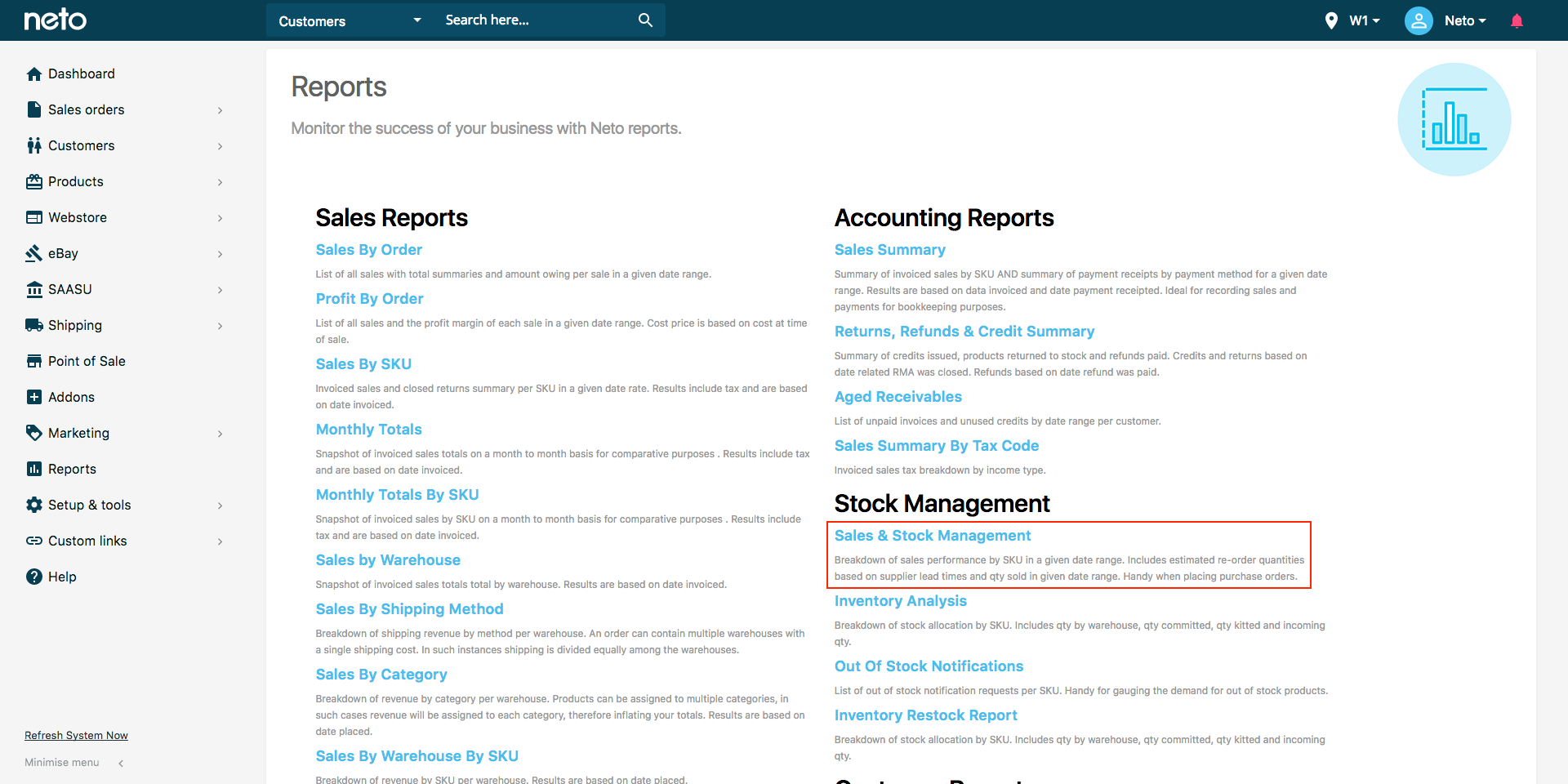 The report required is the Sales and Stock Management Report.
From the Neto dashboard, select Reports > Product Reports > Sales and Stock Management.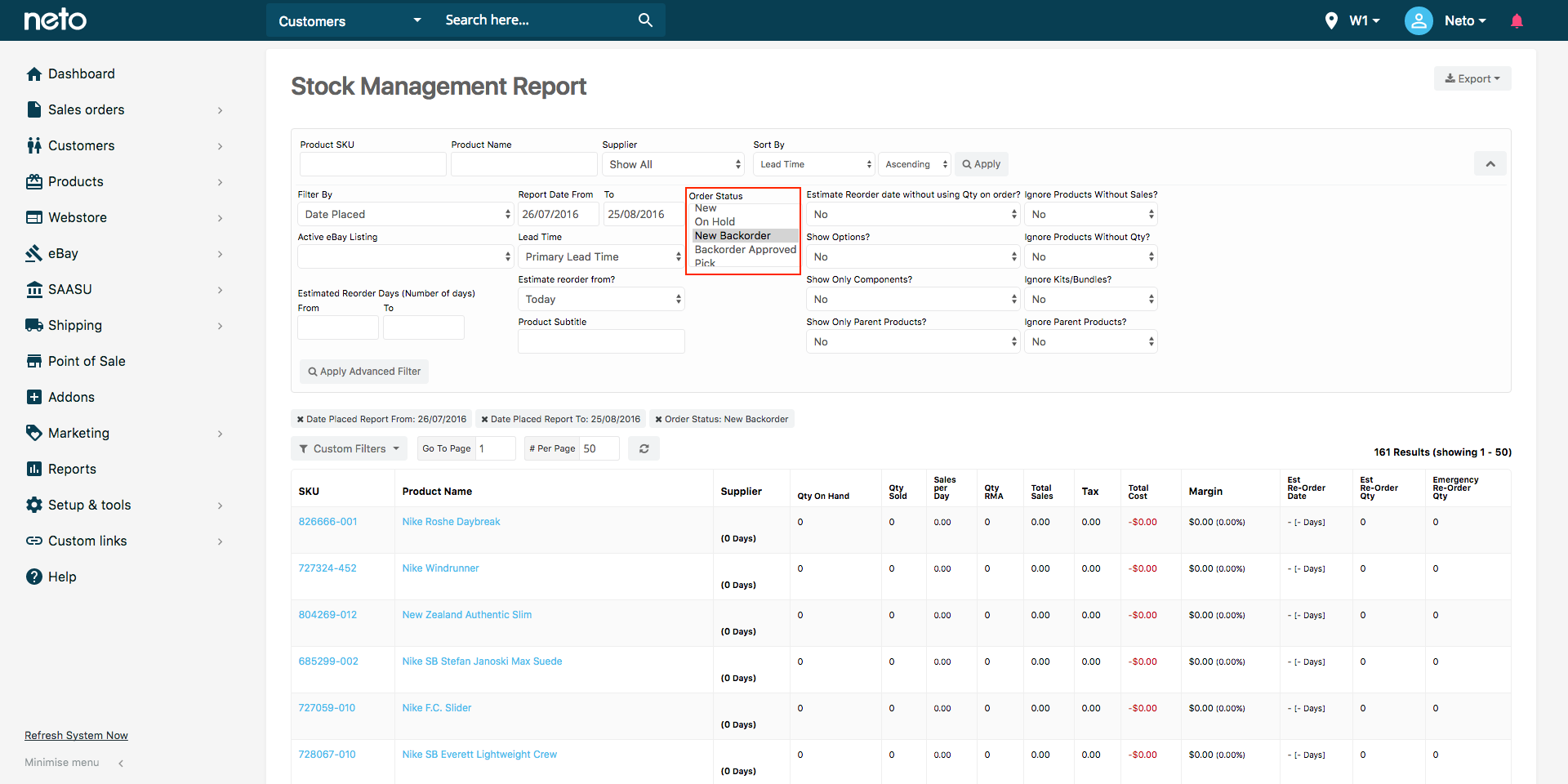 Last Modified: 18/11/2016
Neto Version: 6.3