With the release of Neto eCommerce 6.0 and later, we have made some pretty big changes, specifically the UI of Neto that a lot of you would be very familiar with. This article covers those changes as well as some of the other changes you will encounter.
Your day to day processes will not change. No changes have been made to the internal pages of the control panel in this release. All existing work flows remain the same.
Over the past few months, we've been testing several different designs of our navigation to improve the discovery of commonly used features and improve your operational efficiency. We have finally settled on a new user interface which also incorporates our new branding and colours.
What has changed:
Vertical positioning of the menu - This has been changed to support touch devices, a range of screen sizes and additional navigation items.
Collapsable Menu - The menu is also now collapsable, giving you even more room for your daily operations.
New naming and label conventions for menu items - Some menu items have been updated and aligned through the system, making it easier for you to find what you are looking for
Better organisation & grouping of menu items - Some menu items have been grouped into their logical menu sections, making it easier for you to find what you are looking for
Icons on menu items - Menu items now have icons, making it easier to identify sections at a glance
User profile pictures - Users can now set profile pictures, making it easier to identify who you are signed in as (useful for Neto POS)
Updated Fonts, Colours, Icons and Styles - These have been updated to reflect Neto's new website and branding
Read more:
Index Pages
Setup & Tools
Due to the extensive functionality provided by Neto, our set-up options are comprehensive. A new index page has been created to house all of the functionality that is not used on a daily basis. A new quick search bar has been added making it easier to find what you are looking for.
Neto POS
If you have the Neto POS Module installed, you'll have access to the Neto POS Index Page. You can launch the POS Register in your browser, download the iPad App from the iTunes App Store and access POS related support documentation all from this page.
Reports
All reports have been neatly organised on the reports index page.
Universal Refresh
Instantly refresh inventory cache, site cache & content indexes with the click of a button, no need to wait for processes to run in the background.
Universal Refresh will update the following at the click of a button:
inventory cache
site cache and
content indexes
Theme Store Updates
Our last few iterations of the theme editor didn't always provide the options people needed or provided an information overload of configurations for your web store - we have now found a happy middle ground to give you plenty of options without any hassle.
What has changed:
New layout & design - It is now easier to view your store while you make your edits. Editing is now responsive for colour changes, no need to save after each colour change.
More customisation options
Sub Categories - Easily find the right styles to change
Webstore configurations - the Theme Editor now allows you to change how your store behaves
Mobile preview toggle - we've had responsive templates for a while, now preview your theme on mobile while you make your edits
​MYOB AccountRight Live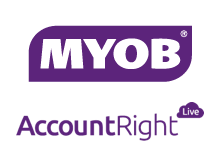 MYOB AccountRight Live has been added to the Add-On Store. MYOB AccountRight Live is powerful cloud accounting platform with business management capabilities.
Read More: