Improvements to Purchase and Fulfillment options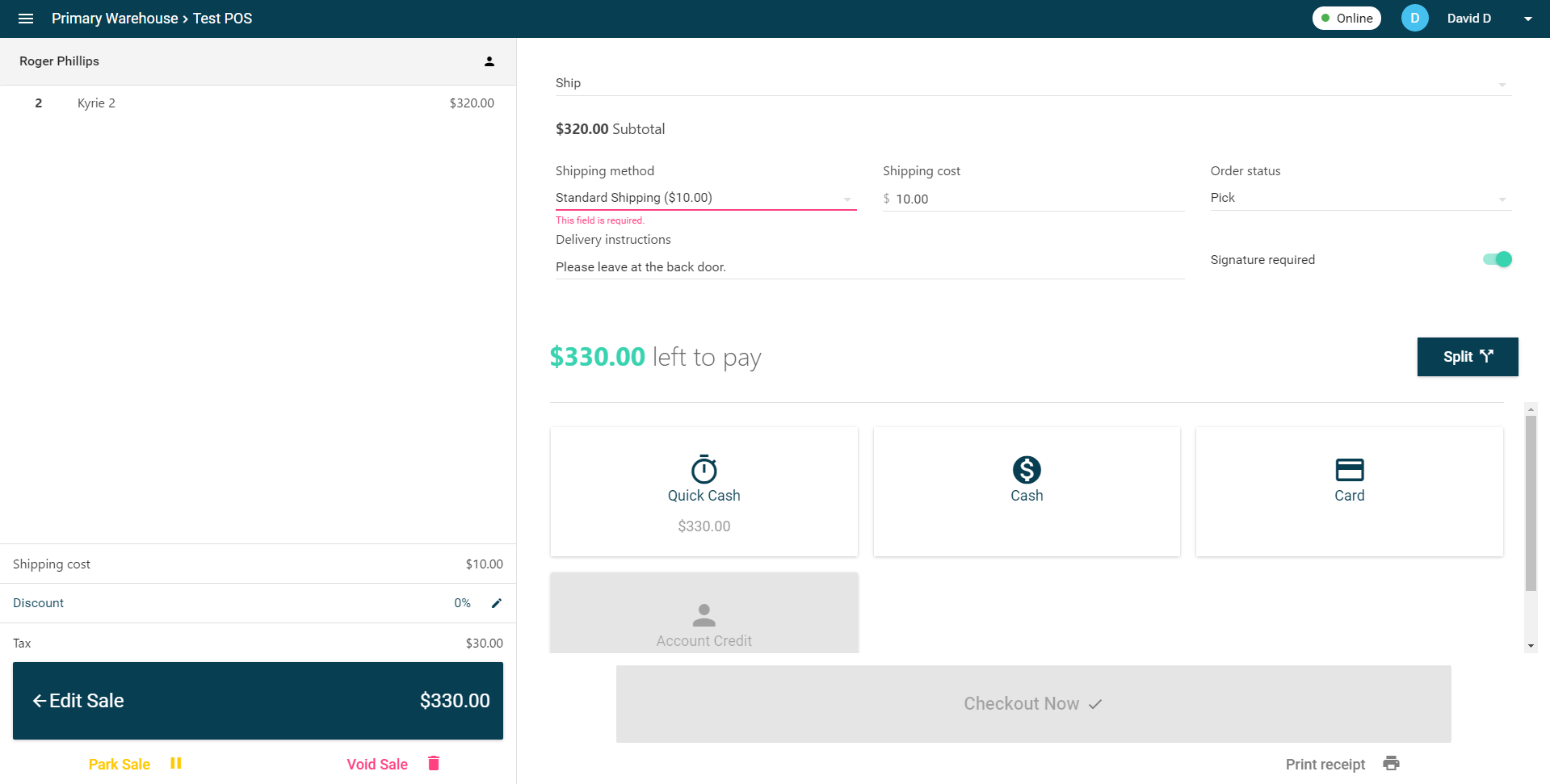 Ability to process a sale and Fulfil via shipping using pre-configured methods. User can modify Shipping Costs (if required), set delivery instructions, select a order status and toggle signature required.
Improvement to Receipts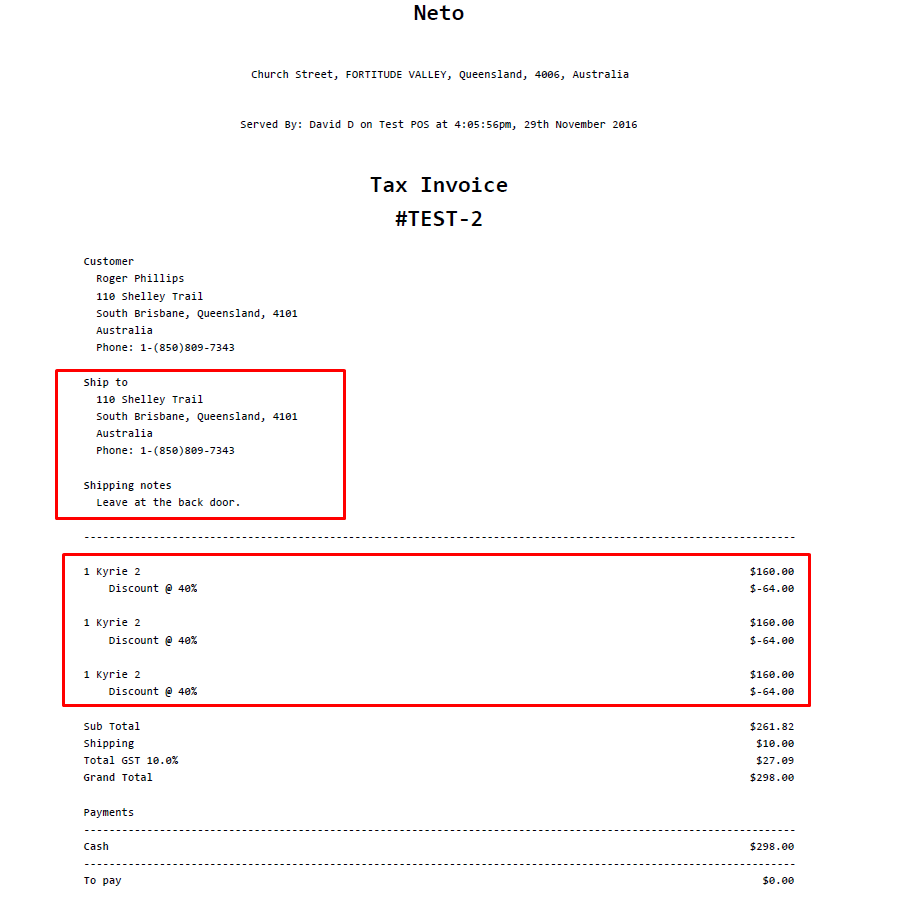 Modified receipts to include shipping address, customer information and shipping notes. Customers can now also see discount and original amounts displayed on receipt and the total savings.
Users now have the ability to customise header and footer on receipts for marketing purposes.
UI Changes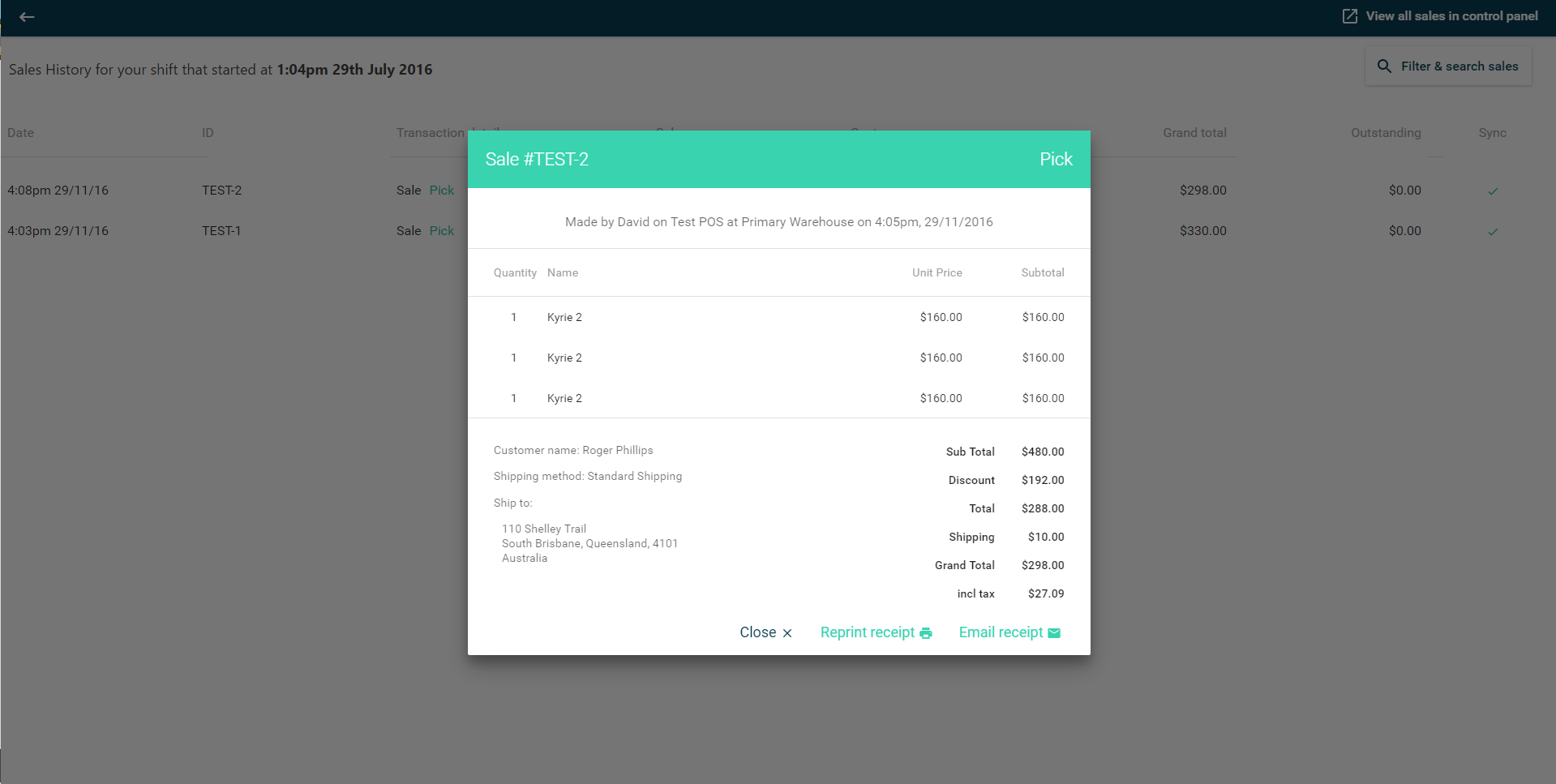 Ability to view order and shipping details on sales history page
Improvements to Customer details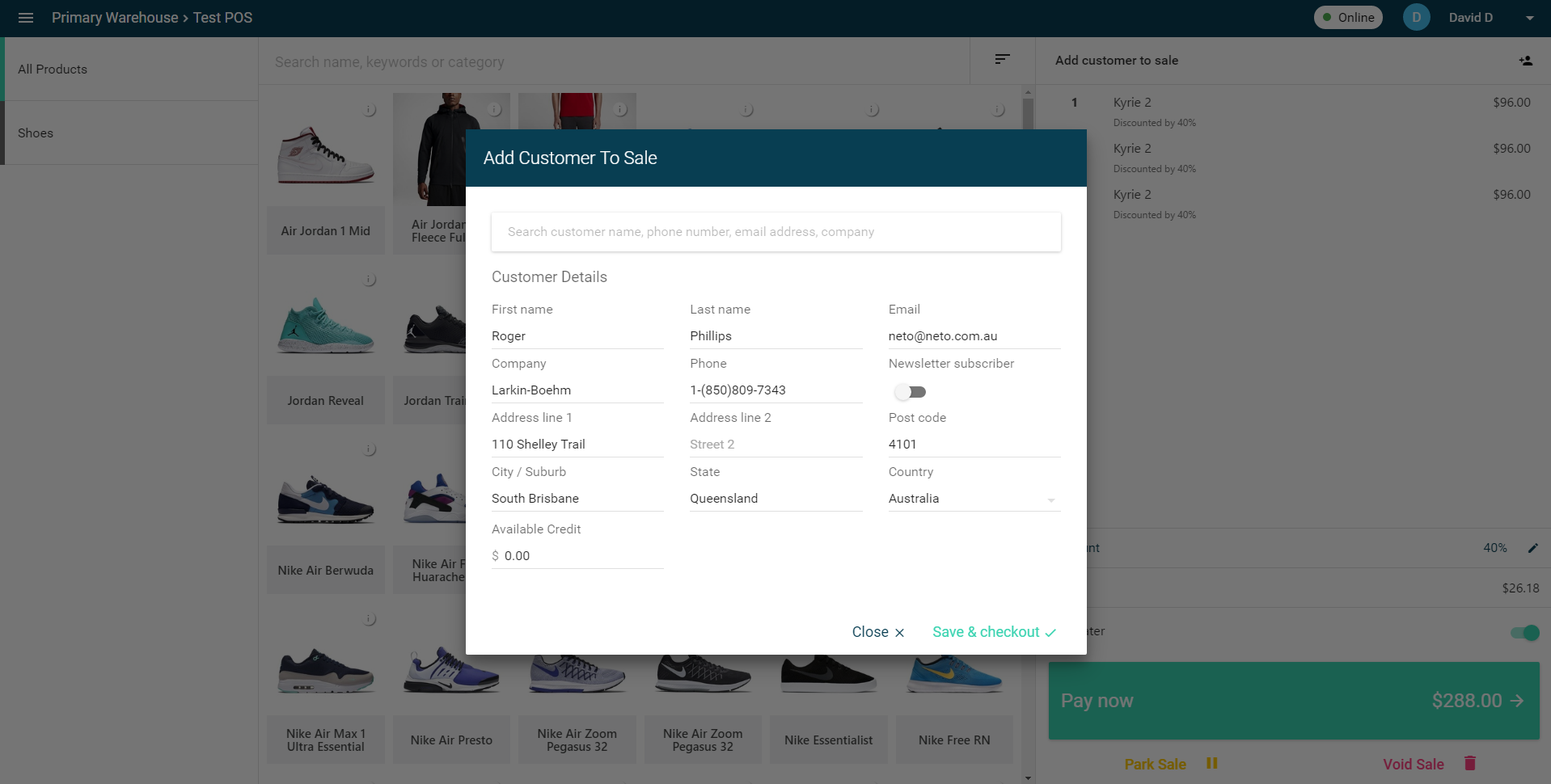 Users now have the ability to update customer details from register without accessing the Neto control panel.