Outstanding orders for the same customer can be combined into one order. This can be done with the order or using the Combine Orders feature.
Combine orders from within an order
To combine order make sure the order has the following status:
You must also ensure that the most recent order is opened in order to combine it.
If there are multiple order from the same customer going to the same shipping address, you will the link Orders Are Available To Combine With This Order. Click on the link to see the other order(s) that can be combined with this order.

Click on the Combine button to combine the order with the order you are currently viewing. Once the page reloads, repeat the process if there are most orders to combine.
The orders will be combined with the current order and the order that has been combined will be deleted.
Using the Combine Orders feature
Combine Orders is an Add-On. If you don't see option in the Orders menu you can install the Add-on.
You can also combine orders by going to Orders > Combine Orders in the control panel. It displays orders from the same customer and same shipping address: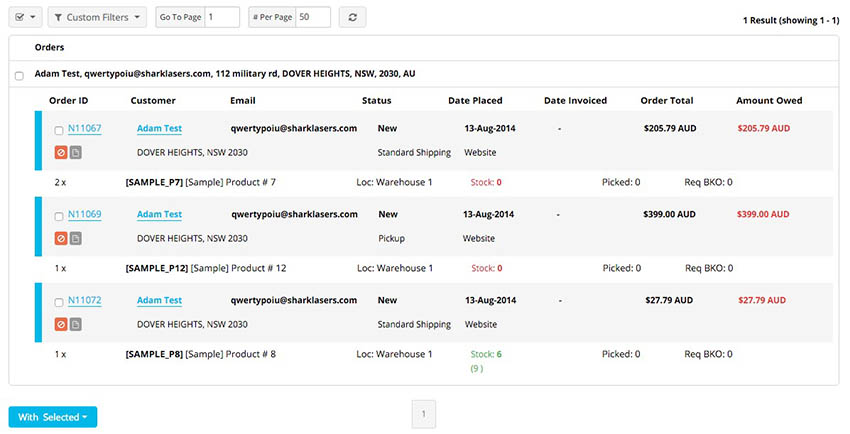 The orders will be grouped by the customer. To combine two or more orders into one, click on the check box next to the customer name on the left hand side, scroll to the bottom of the page and select With Selected > Combines Orders.
Last Modified: 18/11/2016
Neto Version: 5.87