Update the customer card to classify the customer by the correct user group by following the
instructions here
.
To open the order or quote, go to Orders > View All Orders and search on the order number or customer. Then click on the order number.
Click on the magnifying glass icon next to the customer name.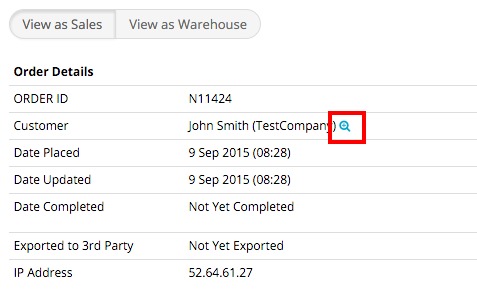 Select the correct pricing group from the drop down menu.

Then scroll down to the product list and click on the Recalculate Pricing button.

Save the quote or order.

Depending on the difference in the pricing, the order may be under or order paid.
Last Modified: 20/04/2017
Neto Version: 5.96