What is PayPal Express?

PayPal is the fastest growing online payment method, and is a secure payment option for both merchants and consumers. There are no setup fees and you can start offering PayPal instantly.
How do I setup Paypal Express?
IMPORTANT: Before you get started! If you have multiple sites or if you are migrating your Paypal Express across from another platform, you will need to create a new API key for your new store.
If you use old API keys, customers will experience the following error in checkout:


To set up PayPal Express on your website, you need to do this in two stages:
Set up an API for PayPal Express through PayPal
Activate PayPal Express on Neto
Simply go to https://www.paypal.com/cgi-bin/customerprofileweb?cmd=_profile-api-access and login to your Paypal account.
Click Request API Credentials on the API access page. If you have already created the API key, click on View API Signature.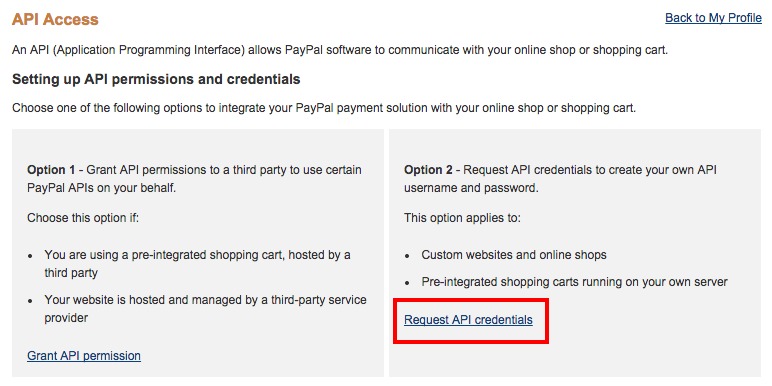 Click on Request API Signature and Agree and Submit.
Click on the three 'Show' links and copy and save the details. You will need them later.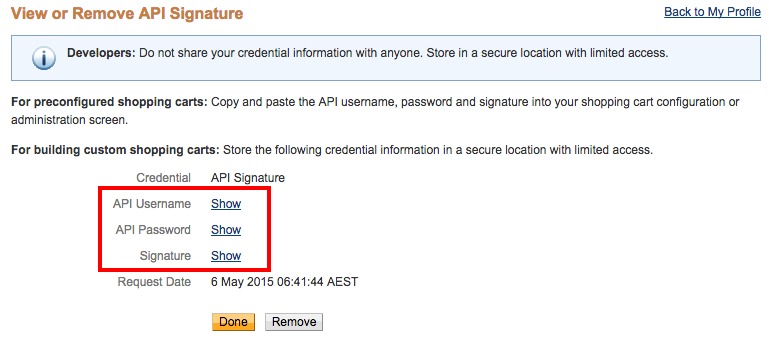 Configure PayPal Express on Neto
From the Neto Dashboard, go to Setup & tools > Payment Methods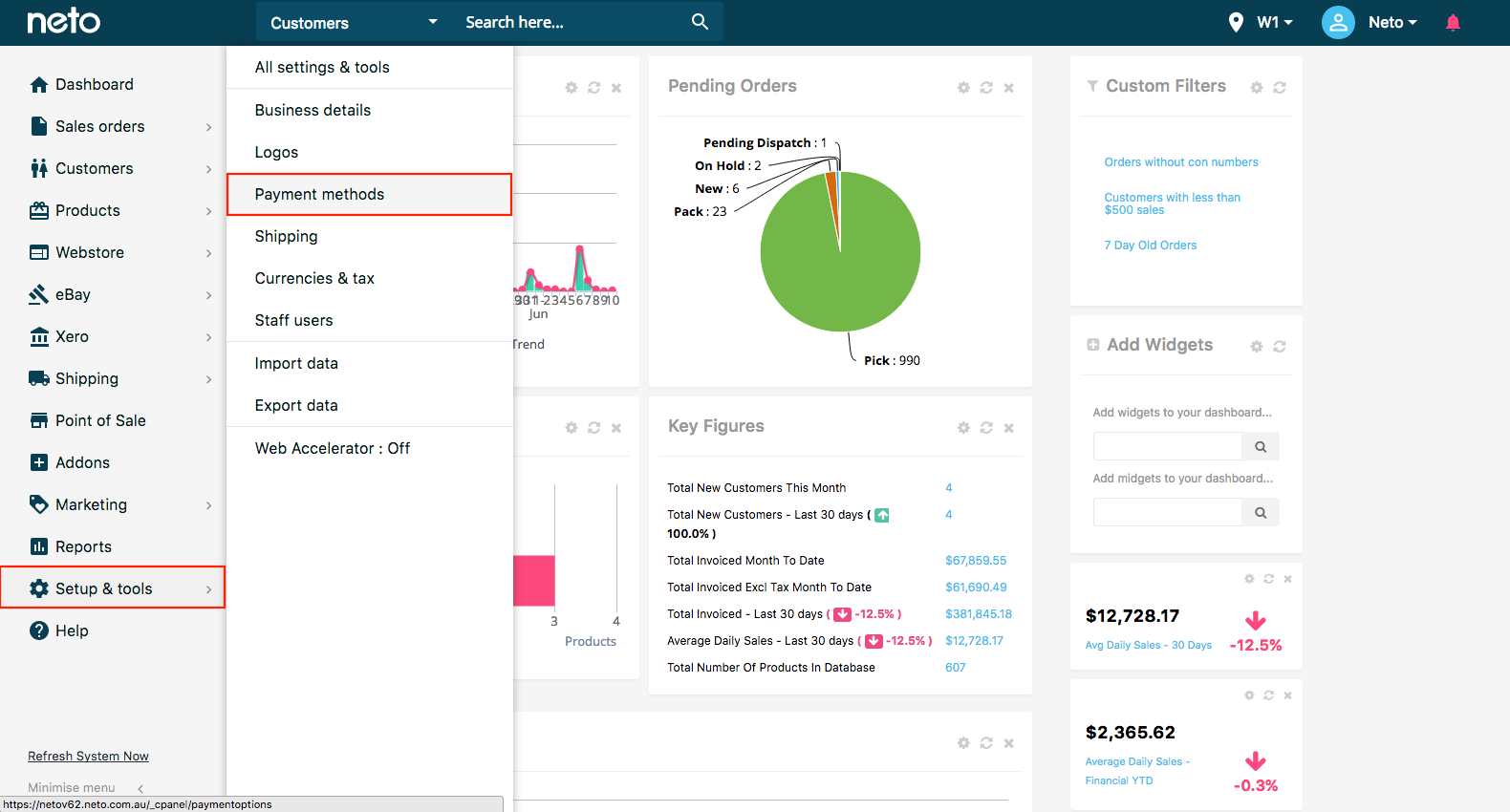 On the Payment Methods page, click Add New.
Select PayPal.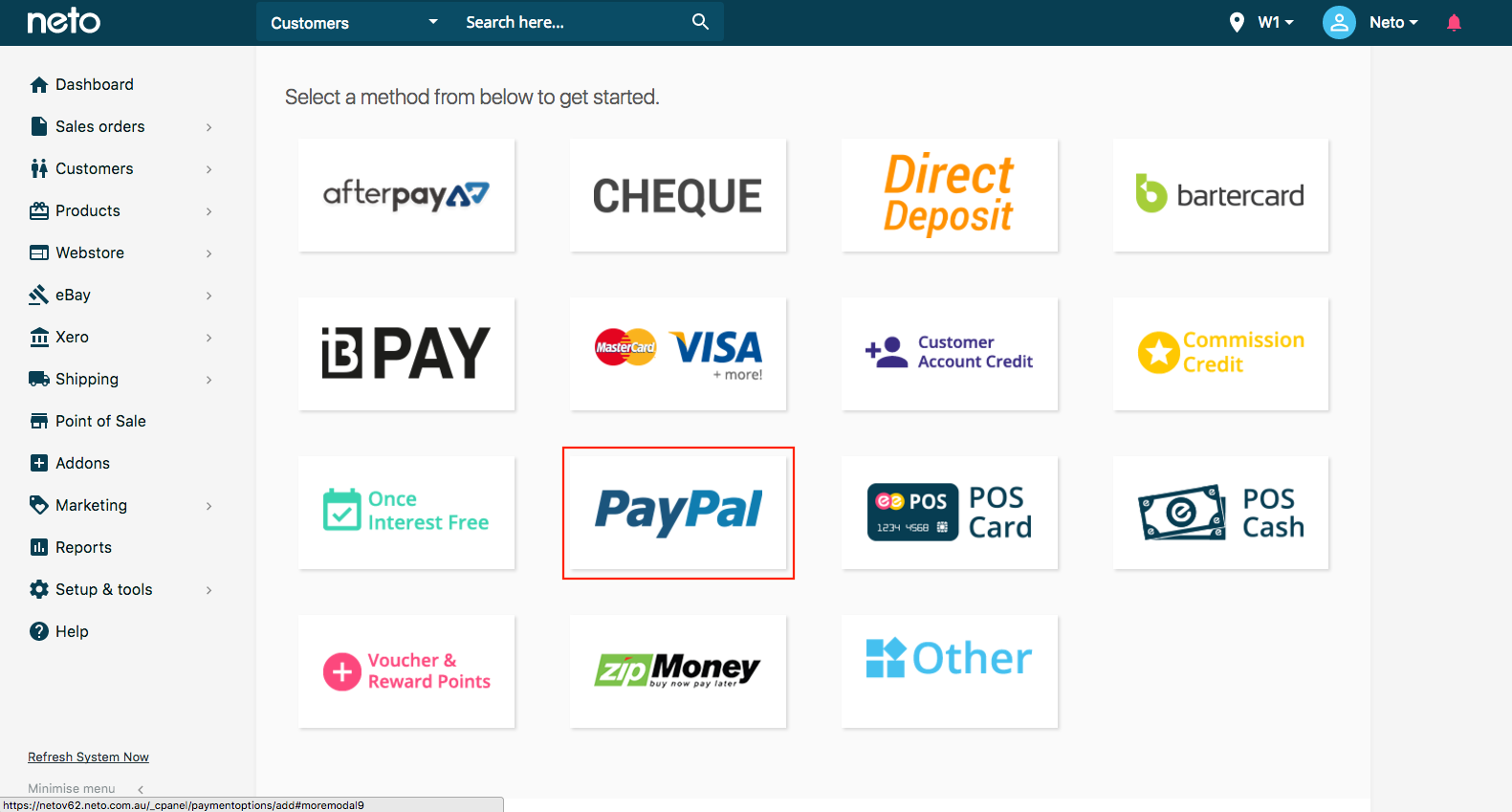 Ensure Express is selected.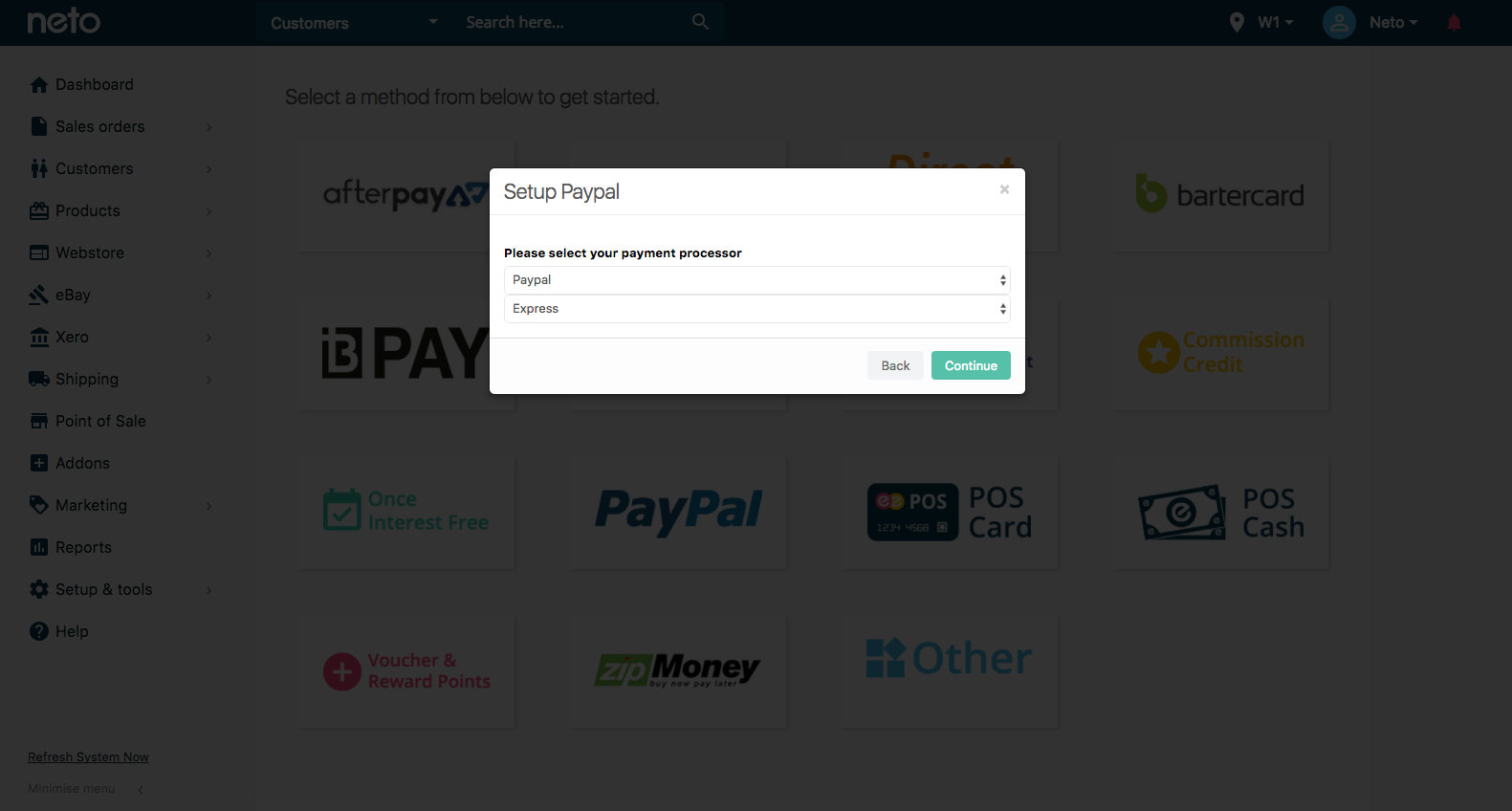 Type and Status
You can select what position this payment method appears on the drop down list on the Checkout page. To set the orders, enter a number under Sort Order. The highest number will make the payment method first in the list and the lowest will appear last.
To make this payment method inactive, click on the switch under Active/Enabled. Blue is active and gray in inactive.
To show this payment method to customers on the Checkout click on the switch under Show on Website. If it is blue, this payment method will display to customers and if it is gray, it will be hidden from customers but you can still use it for orders in the control panel.
Configuration

Enter the Paypal api username, Paypal api password and Paypal api signature that you received from the PayPal web site.
Select the Currency that the payment will used for the payment gateway. Depending on the gateway, you may have AUD - Australian Dollar as the only option.
If you want the Checkout with PayPal button to appear on the Shopping Cart and Checkout pages on your site, click on the switch under Show PayPal express link in checkout so it is blue. Customers who click on the Checkout with PayPal button will be taken to the PayPal website to login. When they return, their contact details will be entered from the PayPal account (if not already entered).
If you want to apply a surcharge for payments using this payment method, enter the percentage under Surcharge.
If you only want this payment method to be available when the order reaches a certain dollar amount, enter the amount under Min Spend.
If you want to hide this payment method if the order total is over a certain amount, enter the amount under Max Spend.
Save Changes
Last Modified: 19/07/2016
Neto Version: 6.3