Neto does not currently support sales in multiple currencies. It only supports a default currency - this can be any currency.
We can add a currency calculator to your product or listing pages that will offer your customers a way to view the price in different currencies.
This is an external plugin that can be added by our design team. Two examples of a currency calculator can be seen below: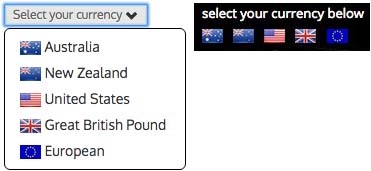 Submit a design tweak to our designers to have this added to your website.
Last Modified: 18/07/2018
Neto Version: 6.8