This article is for Neto version 5.91 or later. Check the version at the bottom left of any control panel page.
To quickly export your product details to a CSV file:
Go to Products > View All Products
Filter the results so only the products you want to export are displayed.
Click on the  Export button (not the  ).
Select which fields you wish to export. CSV file with popular fields will export the common product fields and CSV file with all fields will export all the product fields.
Click on the Preview button. A preview of the export file will appear. Each column has a checkbox above it. If you don't want that column in the exported file, uncheck the box. The column will fade.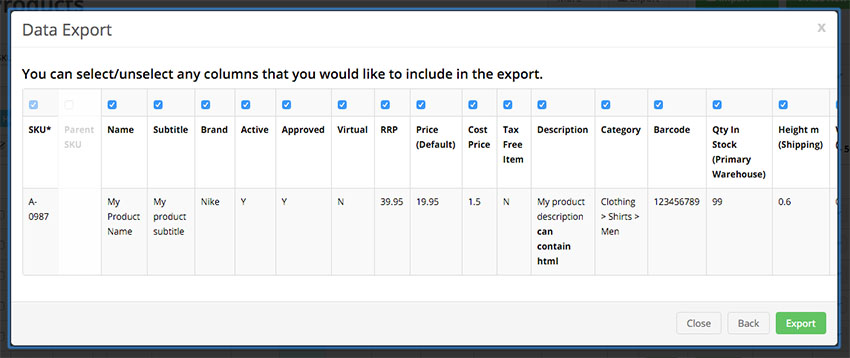 When you have selected the columns you don't want to exported, click on the Export button. The process to export your products will start. It will take a few minutes to create the export file.

Once the export is complete, you can click on the  Download button to download the export file or you can copy and paste the web address for the file into a web browser address bar.
You can open the export file in spreadsheet program to edit the product details.
Related Articles
Last Modified: 18/11/2016
Neto Version: 5.91