You can edit and re-print shipping consignments (labels) up until the shipping manifest related to the consignment is submitted to the freight carrier. This usually takes place when the consignments have been collected by the carrier.
You can edit a shipping consignment from the related shipping manifest. Or you can delete a shipping consignment and create a new one.
Edit shipping consignment from manifest screen:
Go to Shipping > View All Manifests > Pending Manifests
Select the shipping manifest that contains the consignment you want to edit
Click on the Consignment Number. This will take you to the order details.

Edit the length, width, height and weight for any of the articles in the consignment.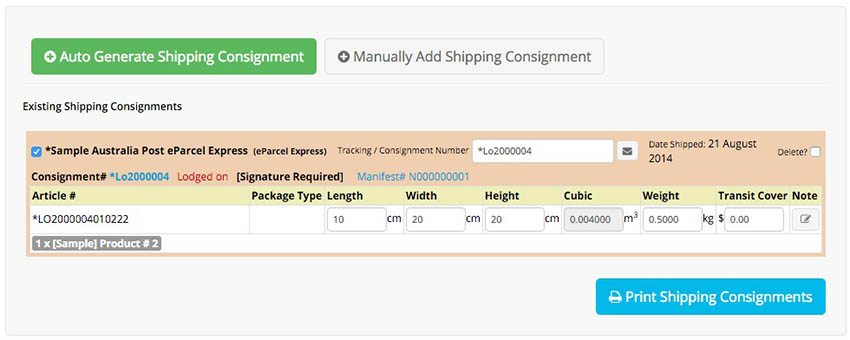 Click on Save Changes
To reprint the consignment labels, click on the Print Shipping Consignments button.
Last Modified: 24/11/2016
Neto Version: 5.87