Using the integrated file manager you can now add images to content pages, articles, blogs, emails and item descriptions with ease. Follow the steps below.
Step 1
Using the WYSIWYG Editor provided click on the Image icon at the top of the editor as show below.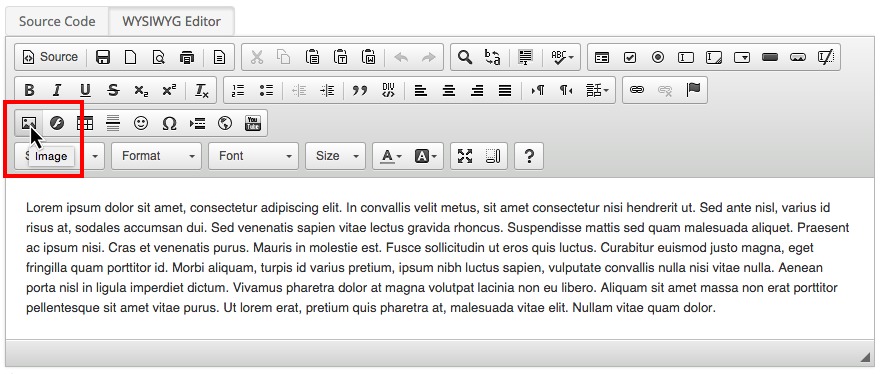 Step 2
From here you will have the option to browse from images you have already uploaded to the server or upload new images.
To insert an image that you have already upload, click on the Image Info tab and then the Browse Server button. Double-click on the image you want to select it.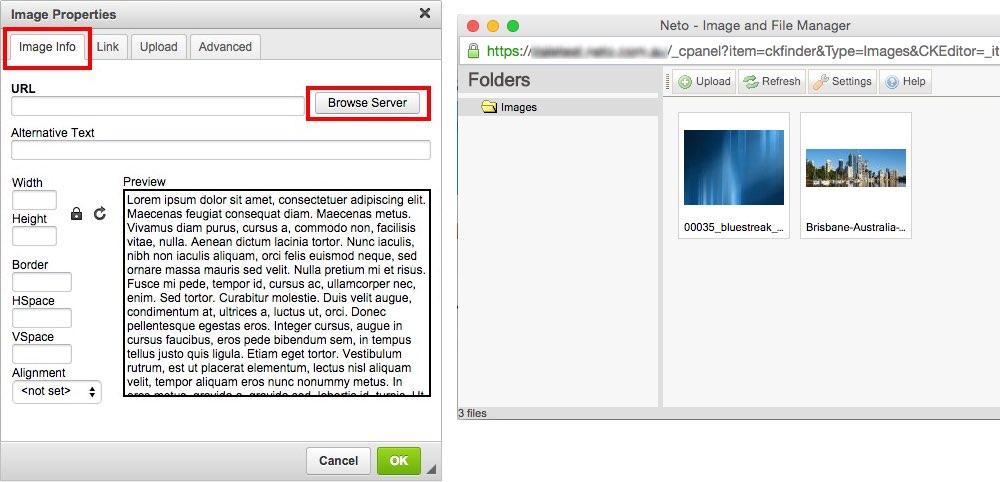 To upload a new image, click Upload tab and click on Chose File. Select the JPG, PNG or GIF image from you computer and click on the Send it to the Server button.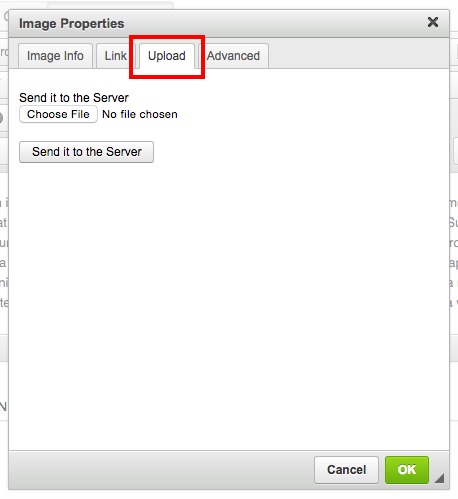 Step 3
Once you have uploaded your new image or have chosen an image to use from your list of already uploaded images you can enter the Alternate Text. This text displays if the image could not load or is used for people with visual disabilities.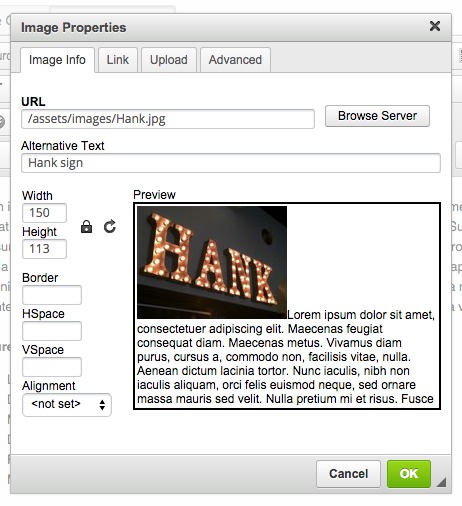 Step 4
You can adjust the width of your image so it can fit on the by changing the Width value. For images that are wider than 300 pixels, will not display correctly on devices with small screens like mobile phones. it is recommend that you make the image responsive so it will resize for smaller screens. To do this, remove the width and height values, then click on the Advanced tab. Then under Stylesheet Classes enter img-responsive.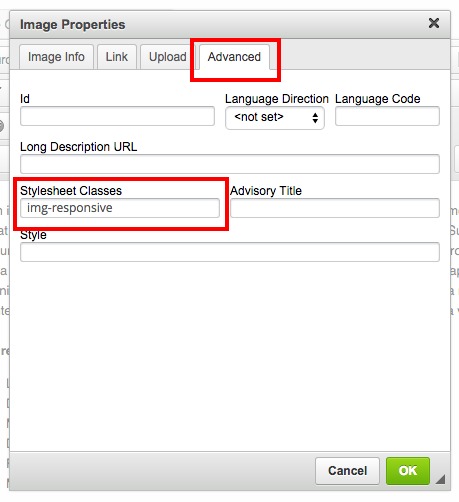 Click OK to insert the image into the content.