Note:
We have updated our folder structure in Neto 6 and this has not been updated on all tweaks yet.
More info
.
designarticles/documentsandemails/systemdocuments/quote
Quote
What is a Quote?

A quote is effectively an invoice for a quote-type order.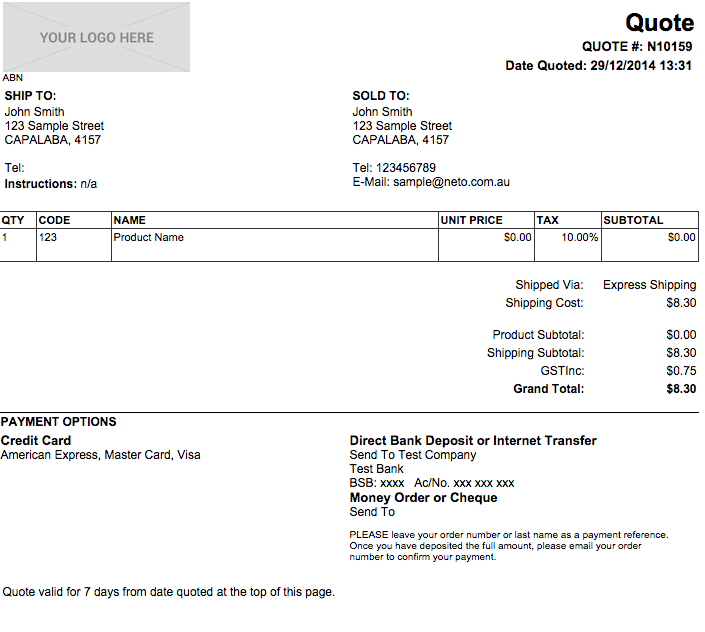 Accessing Quotes via FTP
All Quotes are stored here on the file server: /private/www/netosuite/SysDoc/printdocs/quote.
We recommend backing-up all print docs before making modifications.