Note:
We have updated our folder structure in Neto 6 and this has not been updated on all tweaks yet.
More info
.
designarticles/documentsandemails/systemdocuments/rmaadjustmentnote
RMA Adjustment Note
What is an RMA Adjustment Note?

An adjustment note documents everything that happened on an RMA such as the reason, status, outcome, adjustments, credits and any products involved.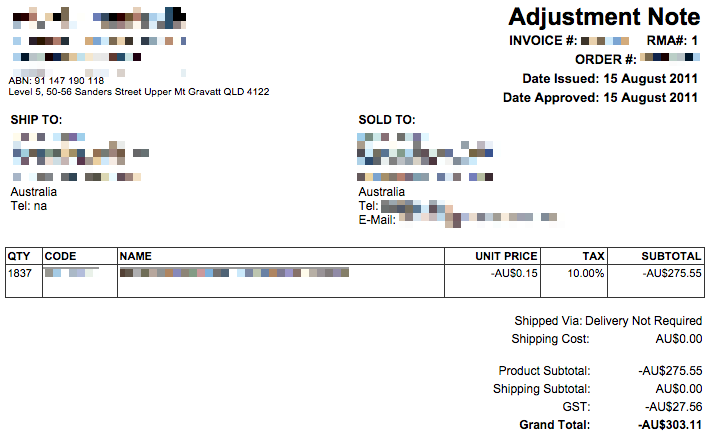 Accessing RMA Adjustment Notes via FTP
All RMA Adjustment Notes are stored here on the file server: /private/www/netosuite/SysDoc/printdocs/rma/adjustmentnote.