Note:
We have updated our folder structure in Neto 6 and this has not been updated on all tweaks yet.
More info
.
designarticles/documentsandemails/systememails/customerstatement
Customer Statement (email)
What is the Customer Statement email?
This is the email sent to the customer when you send them their customer statement.
When does the Customer Statement email send?
This email is only sent manually when requested through a customer card. You can send it by navigating to: Customers > View All > Customers & Drill into a customer card.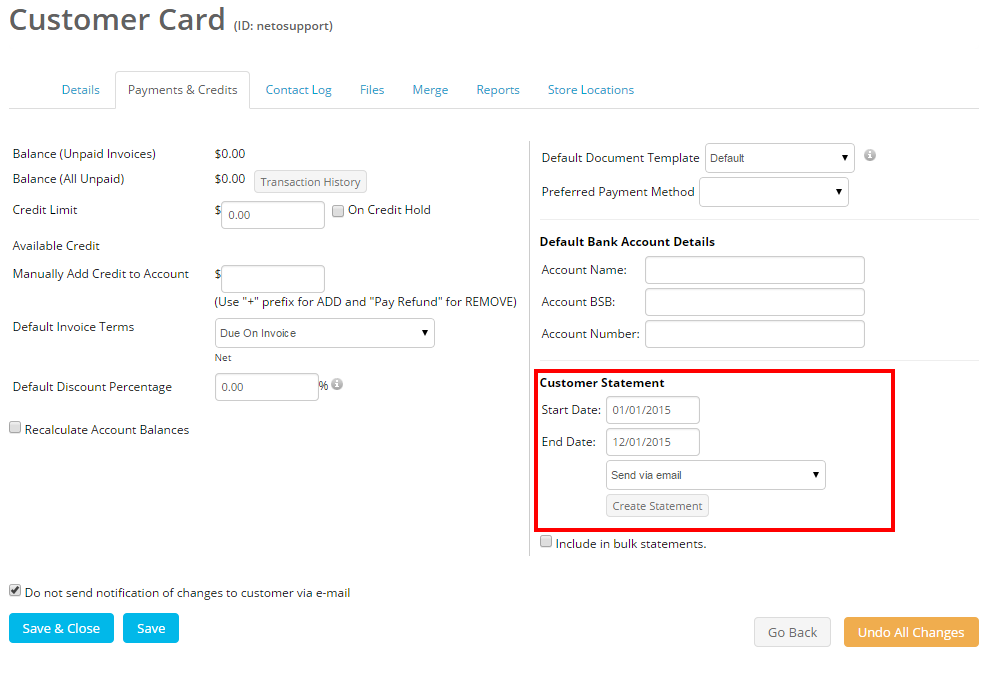 How do I turn on/off the Customer Statement email?
If you wish to turn it off, you may do so by removing the To [@email@] tag from the page above.
Accessing this template via SFTP
This template is stored here on the file server: /private/www/netosuite/SysDoc/emails/customer_statement_email/.