Click on the Assign Products tab.
In the Assign Products section you can view and assign products on this template. To add products, simply search the name or the SKU in the Search For Products to Assign section.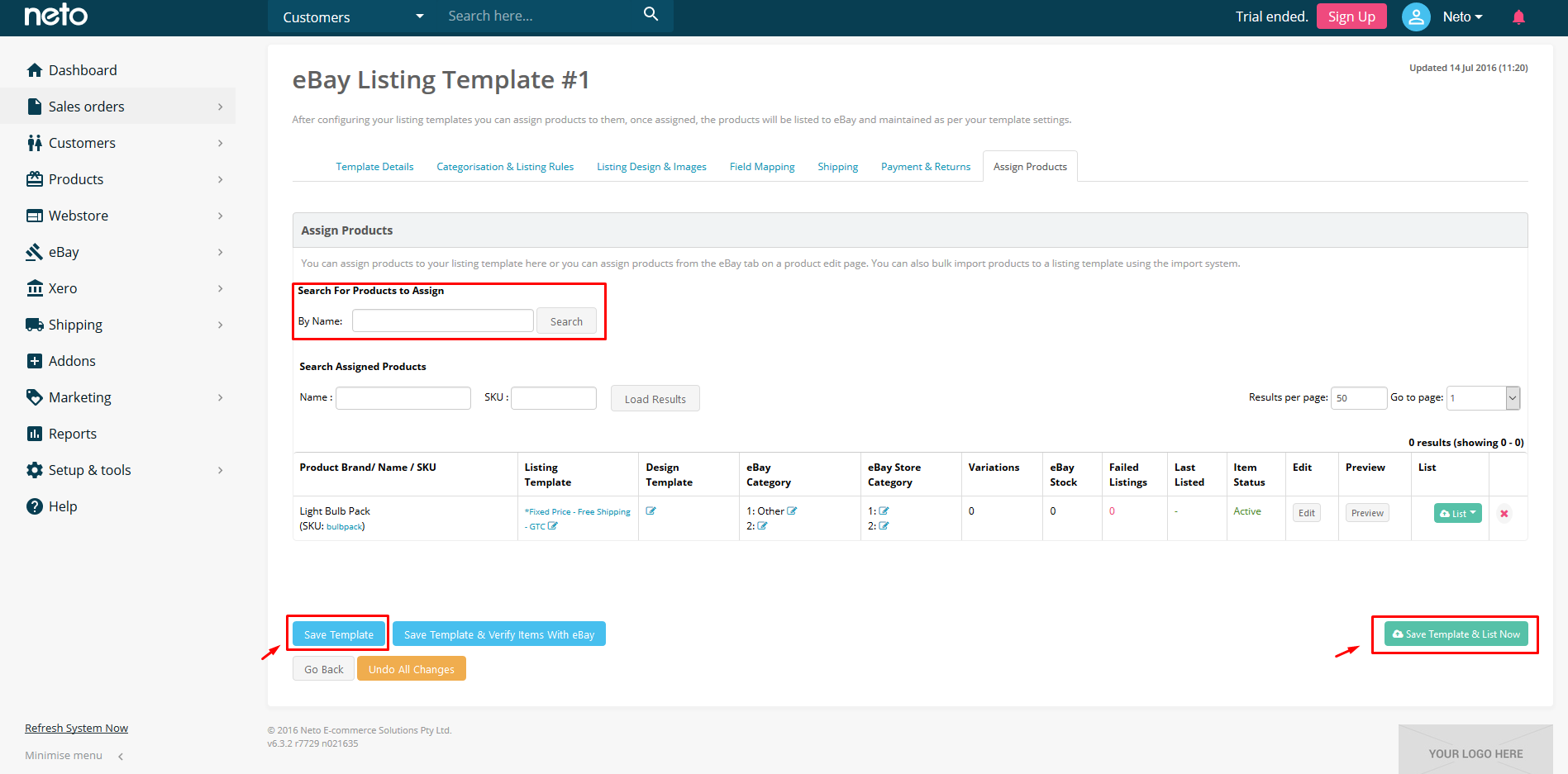 This is just one way to add or remove products on a listing rules template, so if you prefer to do this in bulk, refer to our ebay support documents for further information.
Once complete, either click Save Template to save your current template or Save Template & List Now if you want to list your products to eBay immediately.
Last Modified: 18/07/2018
Neto Version: 6.3