What is an eBay launch plan?
We offer eBay launch plans as a setup service with the goal to get you revising, listing and managing your eBay listings through Neto. The Neto platform offers everything you need to manage your eBay business. See how we can automate your store with our eBay Module.
To summarise, the eBay Launch Plan will cover the following:

Setting up listing rules templates *

Setting up eBay category mapping **

Applying a custom design or one of our free customisable design templates

Import your products from eBay to Neto (if applicable)

Map your shipping and payment methods to Neto ***

Test the integration to ensure that your listings list and revise successfully through Neto
* eBay Listing Rules templates are used to define your various shipping, payment, returns policies as well as what products will use those rules. These templates also allow you to define what information is displayed on the eBay listing (such as title, price, images, etc.).
** eBay category mapping allows you to match your Product Categories in Neto to eBay Categories. The mapping will allow to automatically categorise your eBay listing to match your categories in your Neto webstore.
*** Shipping service and Payment method mapping is used to ensure that accurate order information comes through from eBay to Neto. (eg. Orders paid with Paypal display as paid with Paypal when processing your order in Neto).


As Neto is a self-managed platform, moving forward from the eBay Launch Plan you will need to manage your product data, process your orders and stay up-to-date with eBay's terms and conditions.
Once the eBay Launch Plan has been complete, the eBay team will be happy to provide support when required. However it's also worth looking at our library of eBay documentation which is regularly updated.


eBay Launch Plan Requirements (Migrating from eBay to Neto)
Migrating from Neto to eBay requires your data to be as tidy as possible. Neto will import everything from ebay, including images, titles, specifics, descriptions.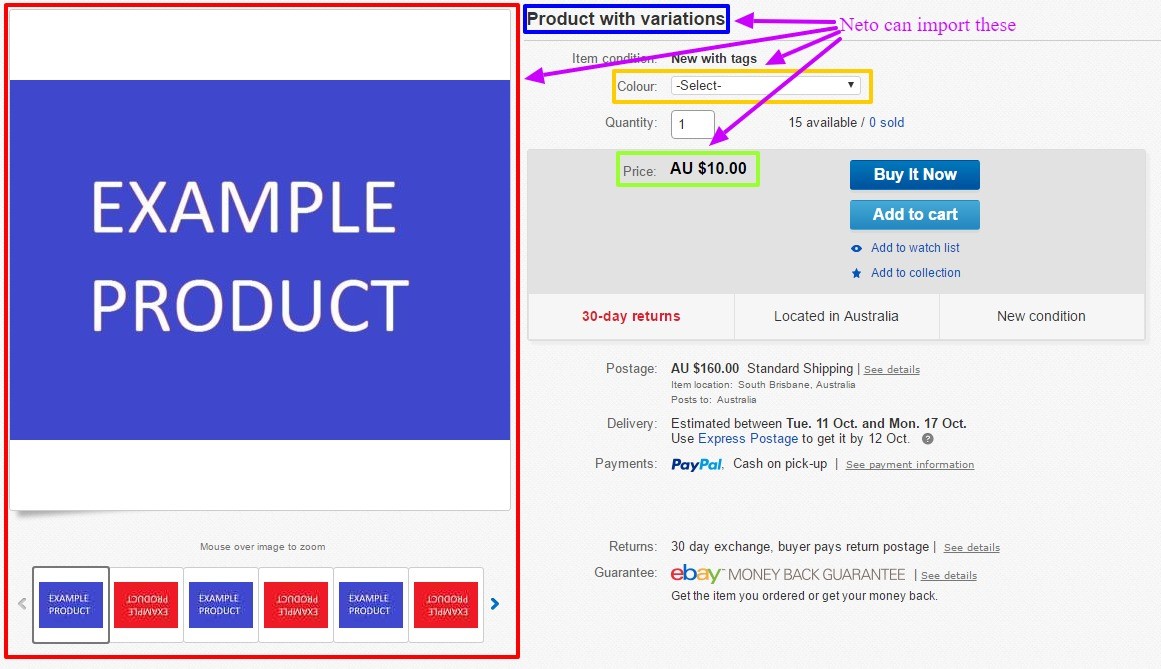 If you have your own design template which is embedded in your ebay description, you will need to ensure this is changed to a plain text description like the example below. This is also important if you are looking to use your eBay listings as website products.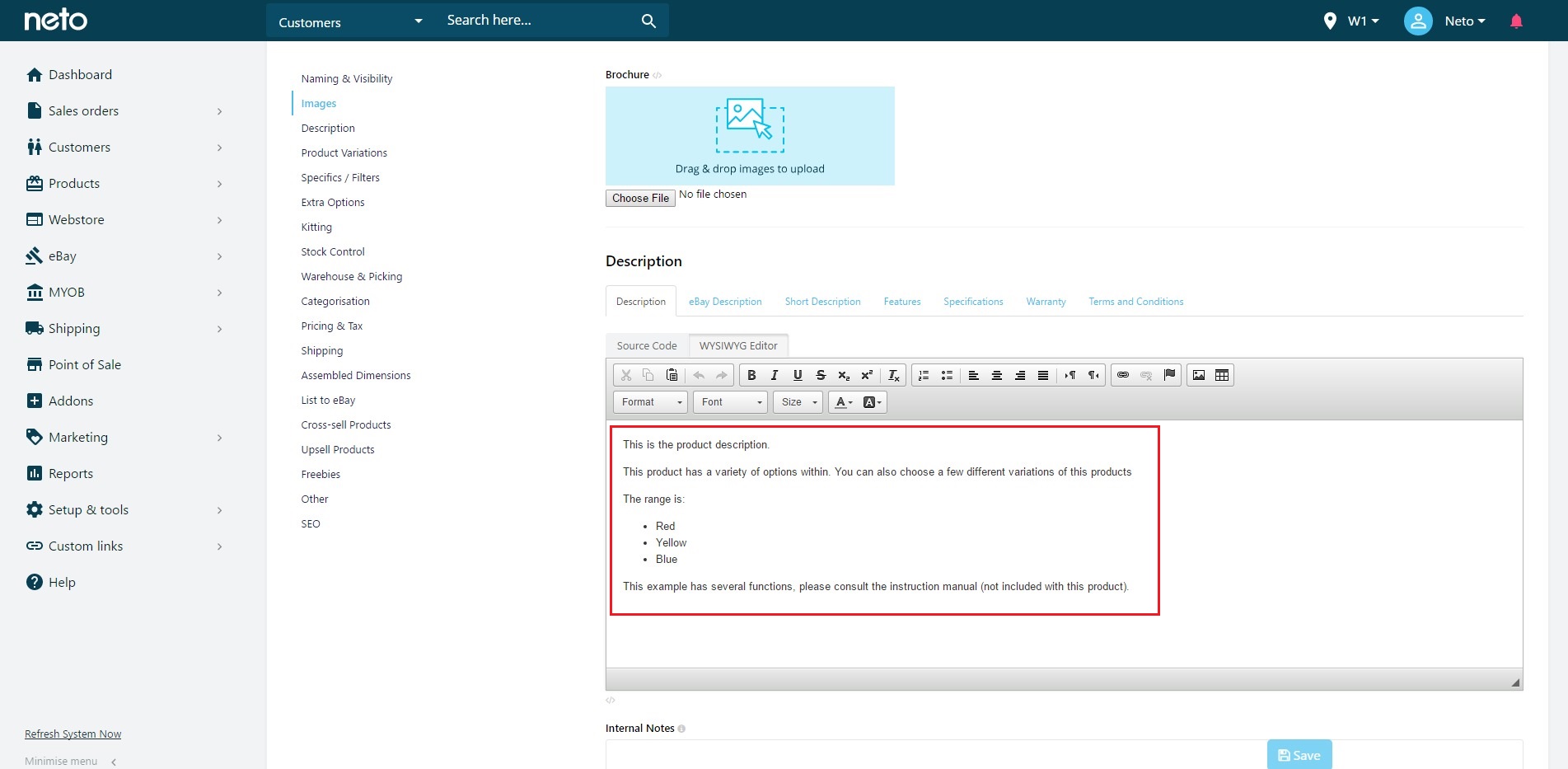 When the description has been revised with one of our design templates, the description tag will pull what was included in that field.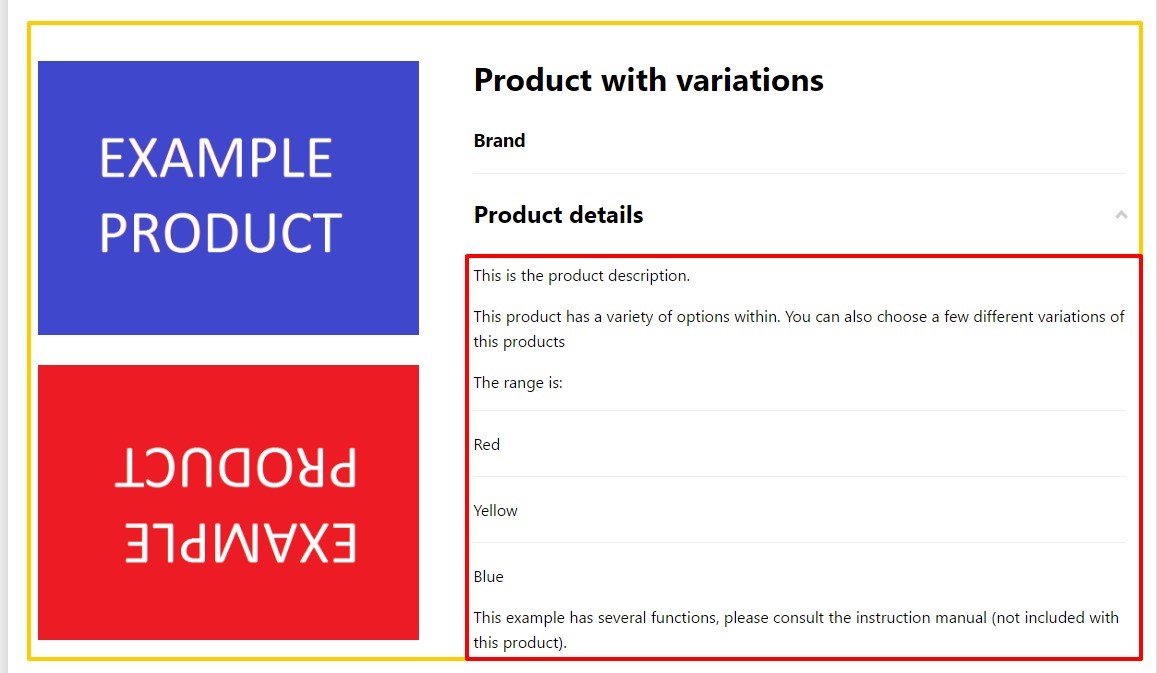 How can I tell?
If your listing design template sits in your ebay description, instead of an outside platform, it's likely you will need to convert your descriptions.
If you need someone to clean up your descriptions in bulk, a cheap way to achieve this is by utilising a freelance data specialist from Upwork to complete this for you.
Alternatively, you or you can request our professional services team complete this for you.
When you use Neto's eBay design templates, there will be tags implemented which inserts the description in a section of the design, so if you have imported HTML from your descriptions, the description will look very untidy.


Will the eBay Launch Plan include a full custom design?
No, we can install one of our free design templates that you are welcome to edit or have the design team tweak. We can also assist with getting your custom design revised onto your active listings.


Can we bring across our eBay Store Design?
No, we do not have access to the eBay store designs through Neto. Those will have to be managed in your eBay account. We suggest that you update your eBay store to the new storefront design outlined here.


Can we use our Neto Shipping Matrix for shipping?
Yes you can. However, it is used with the Freight Shipping type rule which is not as good as Flat Rate, Calculated, Domestic Rate table shipping.
We do 100% support it but Flat Rate, Calculated, Domestic Rate table shipping are better for eBay search rankings.


Can I have multiple eBay stores linked to my Neto account?
Yes, you can have as many as you want. Further to that, you can manage one store publicly and hide your secondary store products from your webstore.


Will I have to end my eBay listings when I have Neto take over eBay?
No, you can keep your active listings. When you have Neto take over managing eBay, it will treat it as a revision and begin updating based on the setting in your listing rules templates.


Can I continue to make changes to my listings in eBay to update Neto?
No, listing changes from eBay aren't synchronised back into Neto. Once you've linked a listing to a rules template all changes should be done on the product in Neto.


Are my eBay messages also managed through Neto?
No, the messages are not integrated with Neto and need to be managed normally through eBay and your email account.
Last Modified: 10/10/2016
Neto Version: 6.4