To get started, simply register for an eBay business account if you haven't already.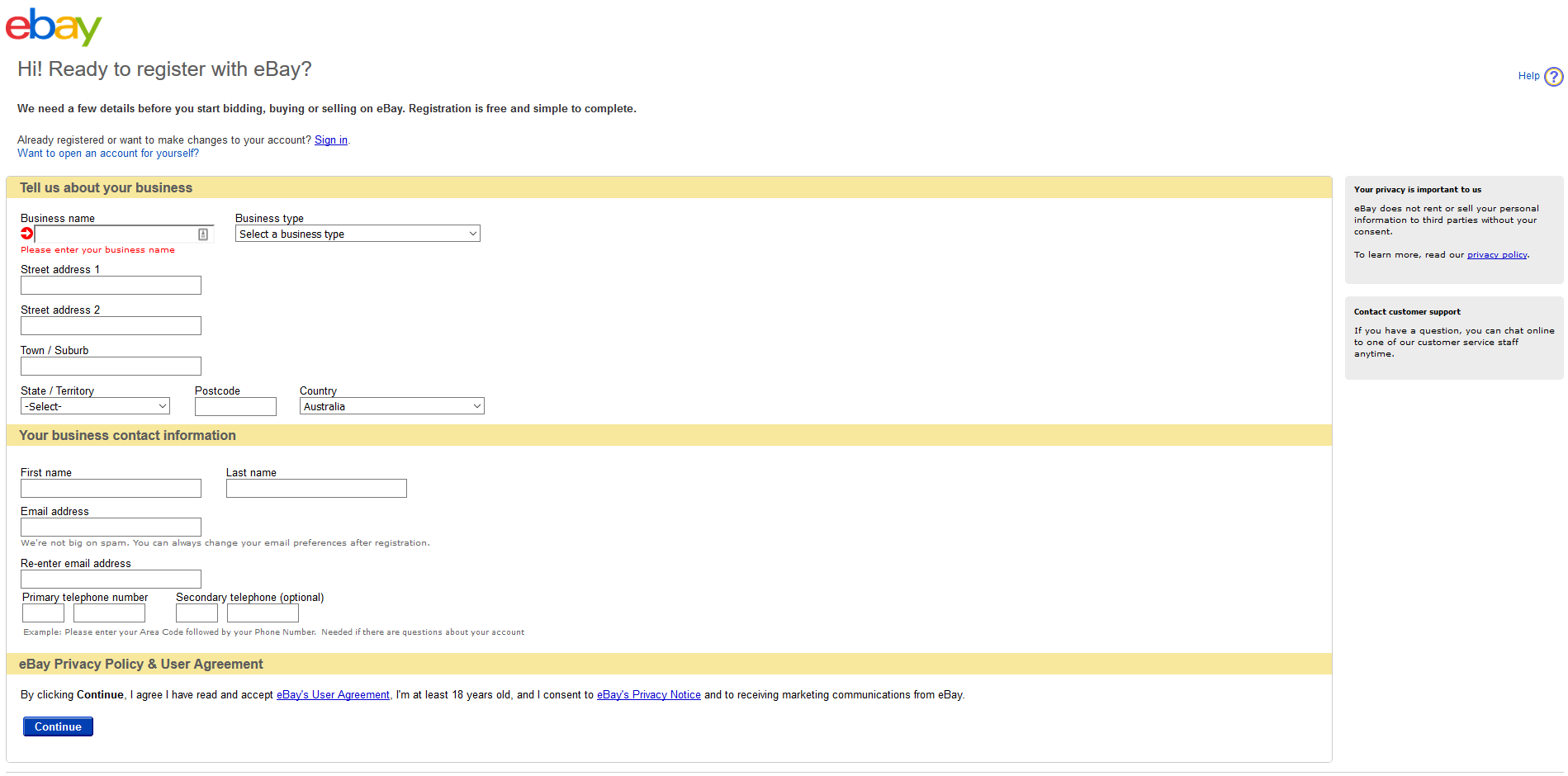 Choose your eBay user ID and password.

Choose your method of payment.

Confirm your identity by phone.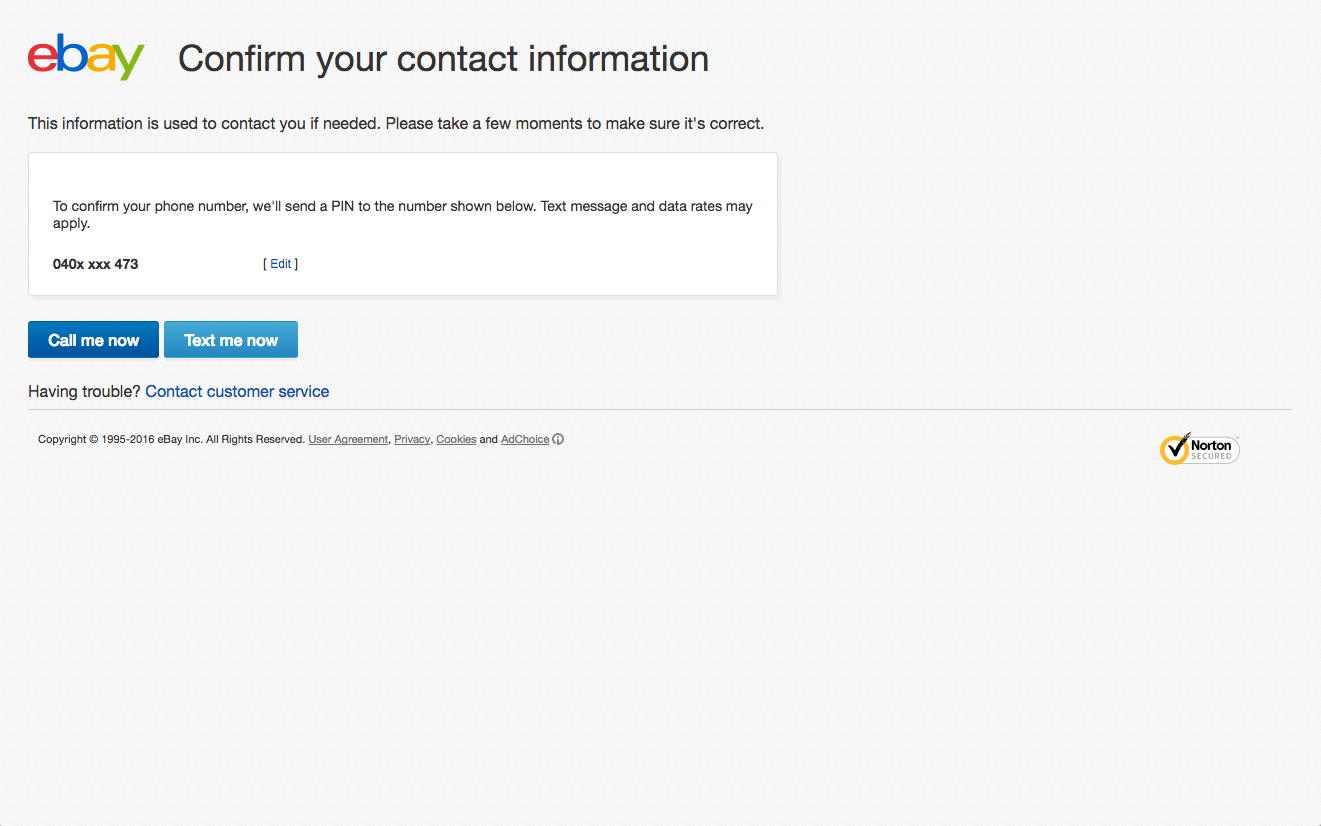 You will then be re-directed to the PayPal website and prompted to log in and link your PayPal account as an automatic Payment method for your new eBay account.
Getting Verified
Now that you've registered an eBay account you can commence buying at any time, but to start selling you'll need verify your account as an eBay Seller. To verify your account:
Navigate to your eBay Account Settings.





On the My eBay page, select Subscriptions.





Select any of the subscribe links to be taken to the Subscription page.





On the Subscription selection page, click the active sellers account link to activate your sellers account.





Sign back into the eBay account you just created.





Confirm your contact information either by call or by text.





Select your preferred payment type.





Once confirmed, you will see a screen asking to list an item. Ignore this and navigate back to the Subscription selection page by clicking on the eBay logo. You'll notice the red warning advising to activate your seller account is not longer present. Choose a Subscription.

Select your eBay Store Name and click Continue.

The eBay Store Name you select will be searchable in external search engines including Google, Bing and Yahoo. We suggest making your eBay Store Name your business or trading name, and that it does not include underscores, hyphens or other punctuation as this will make it impossible for people to search for you.





Review your subscription and click Submit.




Selecting your eBay Store Categories
You will need to determine what store categories you would like to have before linking them with Neto. Click here to see how to select eBay Store Categories.
Last Modified: 28/07/2016
Neto Version: 6.3