In the
Payments & Returns
section you will be able to list the payment types you accept, provide your Returns Policy and set your contact details for customers to reach you. Outlined below is an example of the most commonly used fields.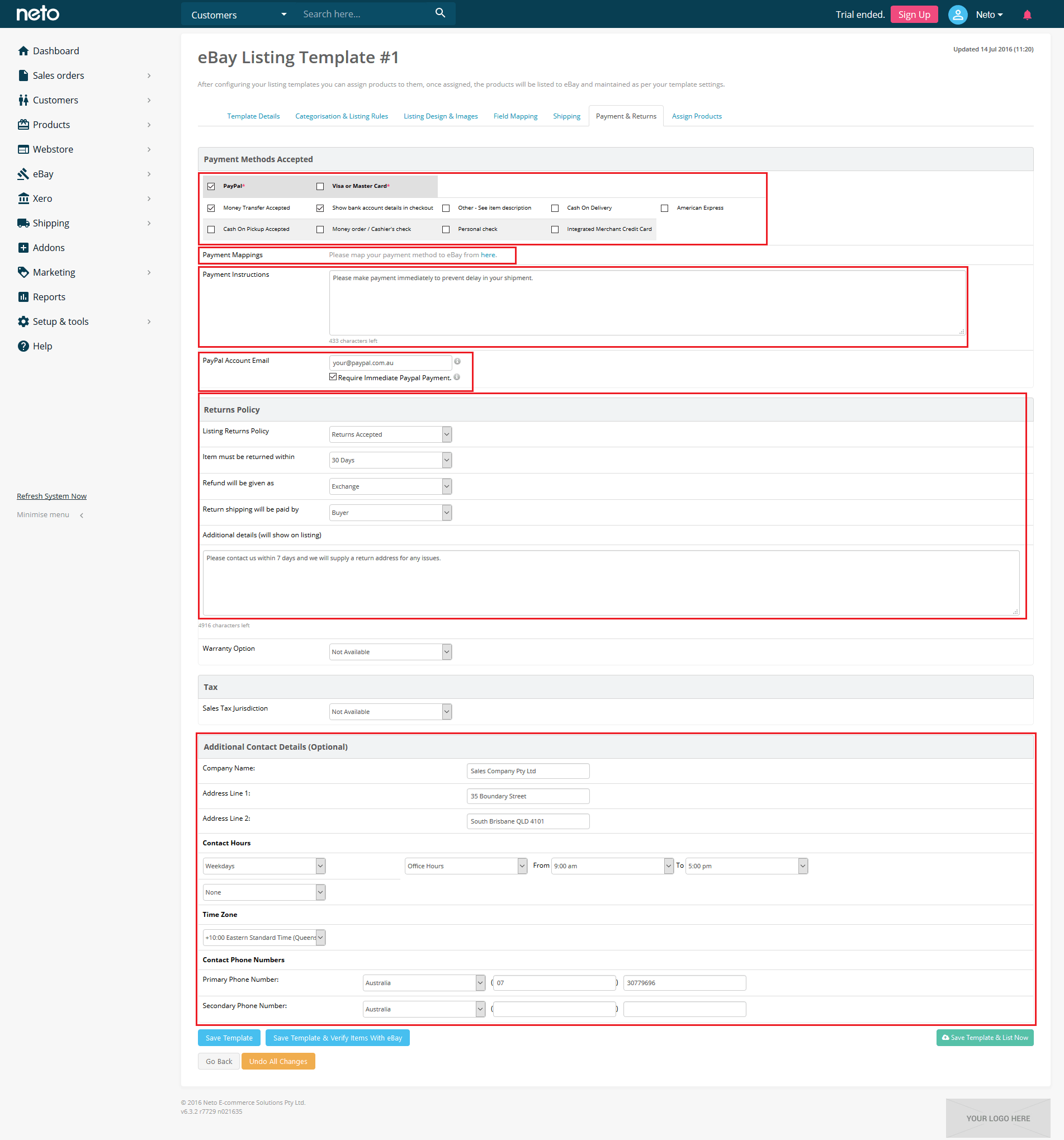 It's mandatory to attached a Paypal Account otherwise you will receive an error when you attempt to list.
We highly recommend selecting 'Require Immediate Paypal Payment' to avoid cart abandonment.
If you decide to accept 'Cash On Pickup' payment option, 'Freight' as a shipping method or sell an item over $10,000 then you will not be able to request immediate payment.
Click here to continue to Step 7.
Last Modified: 18/07/2018
Neto Version: 6.3