Managing your orders are done in 3 steps: Pick, Pack and then Dispatch. The system is intuitive with your orders and will place them in most appropriate queue.
To view your orders from the Neto dashboard, navigate to Sales Orders and you will see the different queues appear as per the screenshot below.
For the purpose of this article, we'll be focusing on the more commonly used queues: New, Pick, Pack, Dispatched and On hold.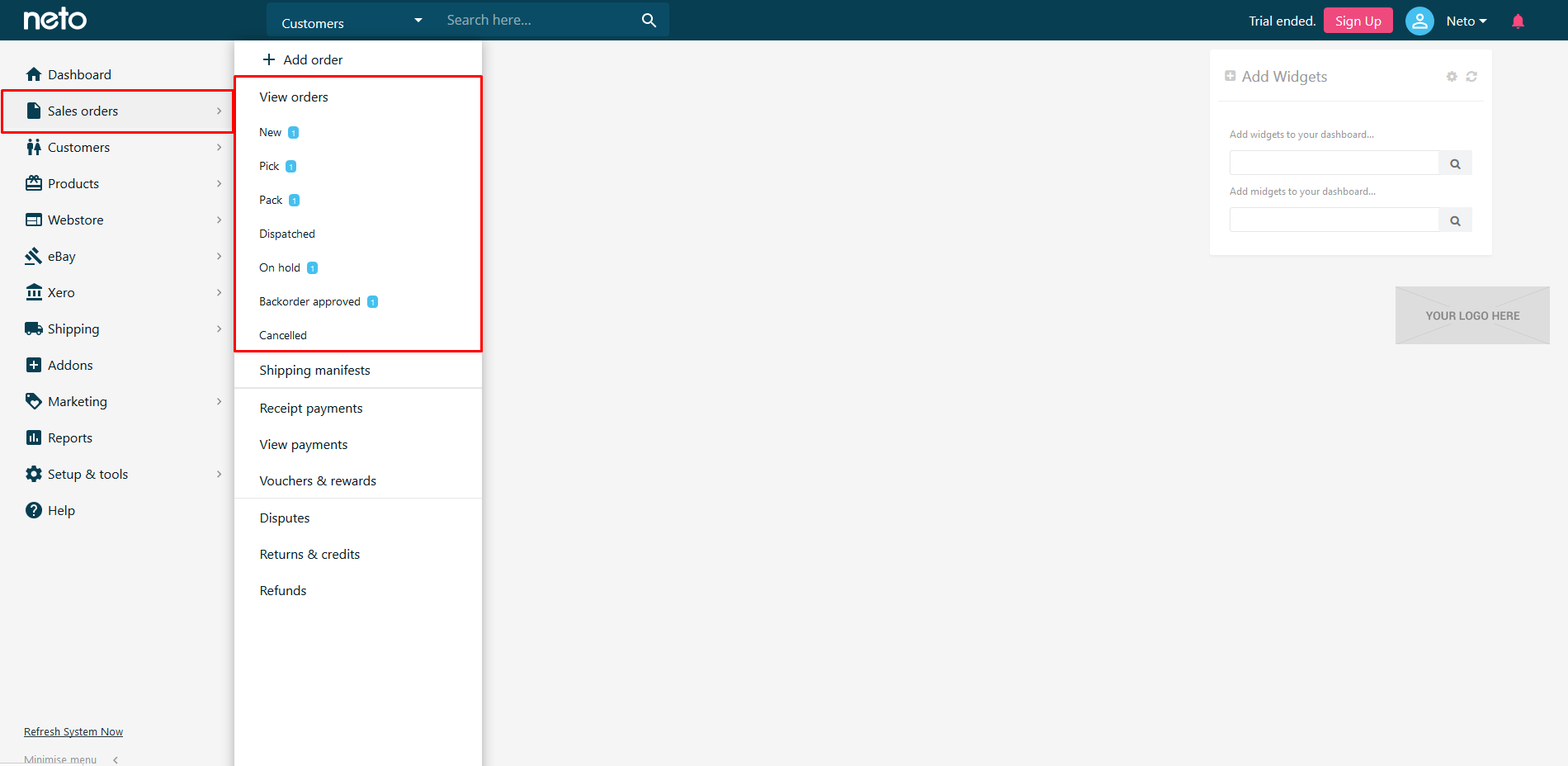 | Status | What does it mean? |
| --- | --- |
| New | The order has not been paid |
| Pick | The order needs to be picked from within your warehouse |
| Pack | The order needs to be packed and a shipping consignment added |
| Dispatched | The order has been picked up by the courier and customer notified |
| On Hold | Failed Neto's address validation, empty order, failed shipping mapping or high fraud score |
For ease of order management, we recommend setting the require immediate payment option in your listing rules template to skip the 'New' order status.
If you are finding a high number of On Hold orders are appearing, you can look at our troubleshooting guide to resolve the issues.