Firstly, you are required to install the Neto Channels module from the Addon section.
From the Neto Dashboard, select Addons.





Install the Neto Channels add-on.





Once installed, follow the prompts to access the eBay Set up Wizard.




eBay Setup Wizard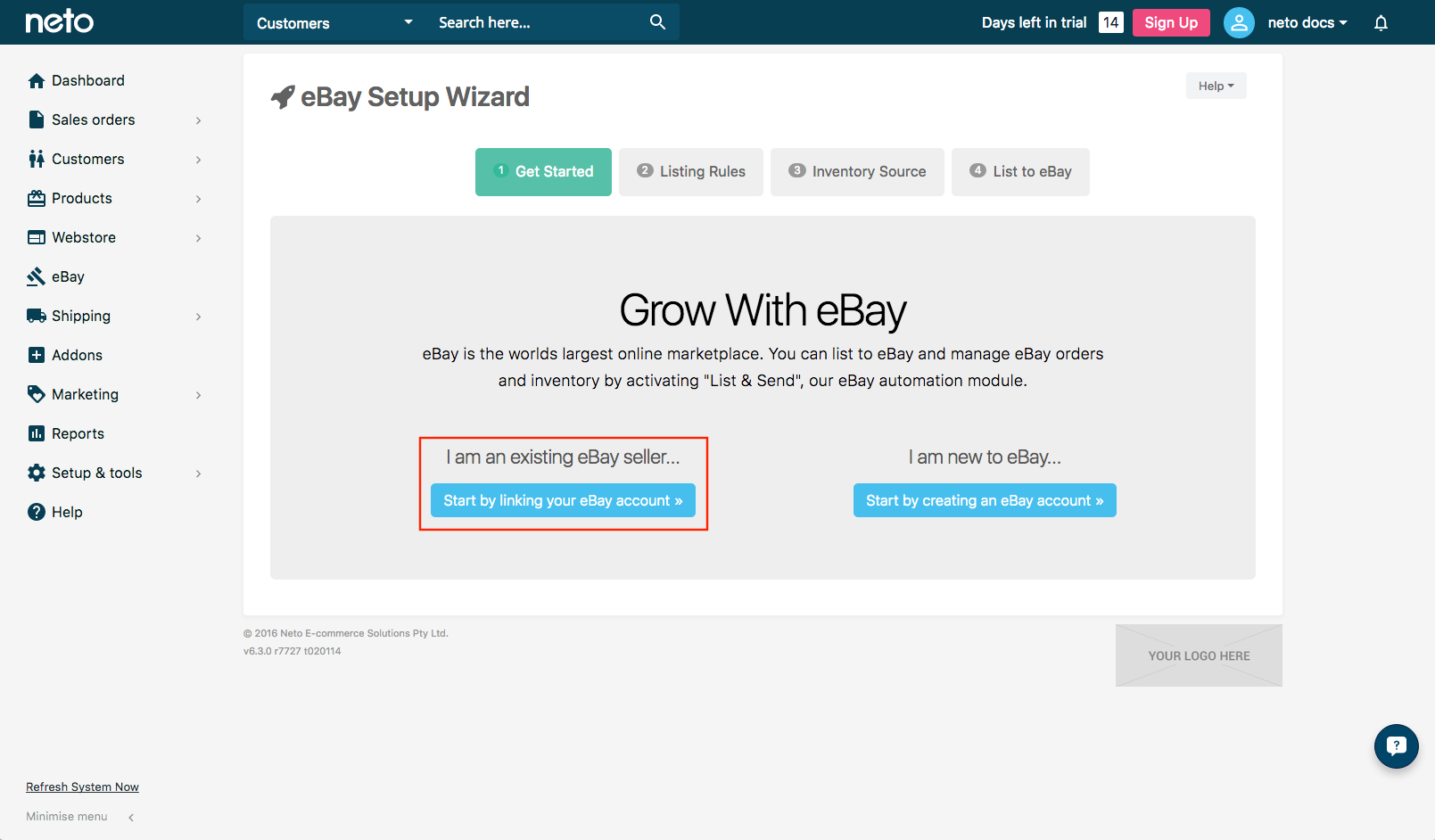 The eBay Setup Wizard allows you to quickly and easily configure your eBay integration with Neto.
Start by linking your eBay account.





You will be re-directed to eBay to log in and authorise your account.





Once authorised, you will be directed back to Neto to continue the setup.





Follow the steps in the Wizard to complete the setup.