You business logo is one of, if not the most important aspect of your front end design. Without an identifying logo it's difficult for your customers to remember your brand, thus not coming back to buy more!
A logo can provide a really quick insight into the type of brand you are, what you sell and to who.
To add your logo, from the Neto Control Panel select the Setup & tools > Logos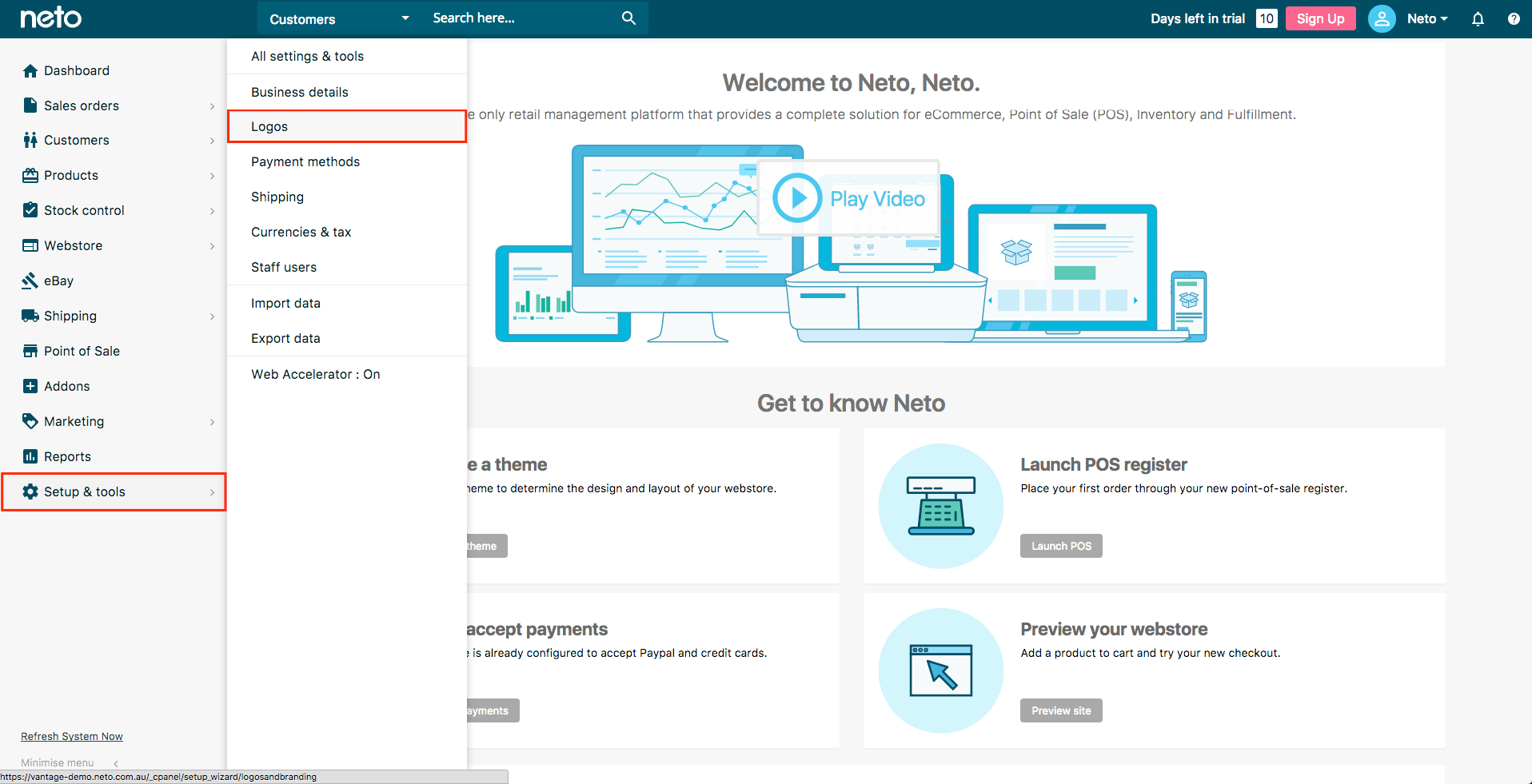 The Logo's and Branding page allows you to upload a logo for invoices, web shop, managed checkout, mobile shop, Facebook shop, control panel, and favicon!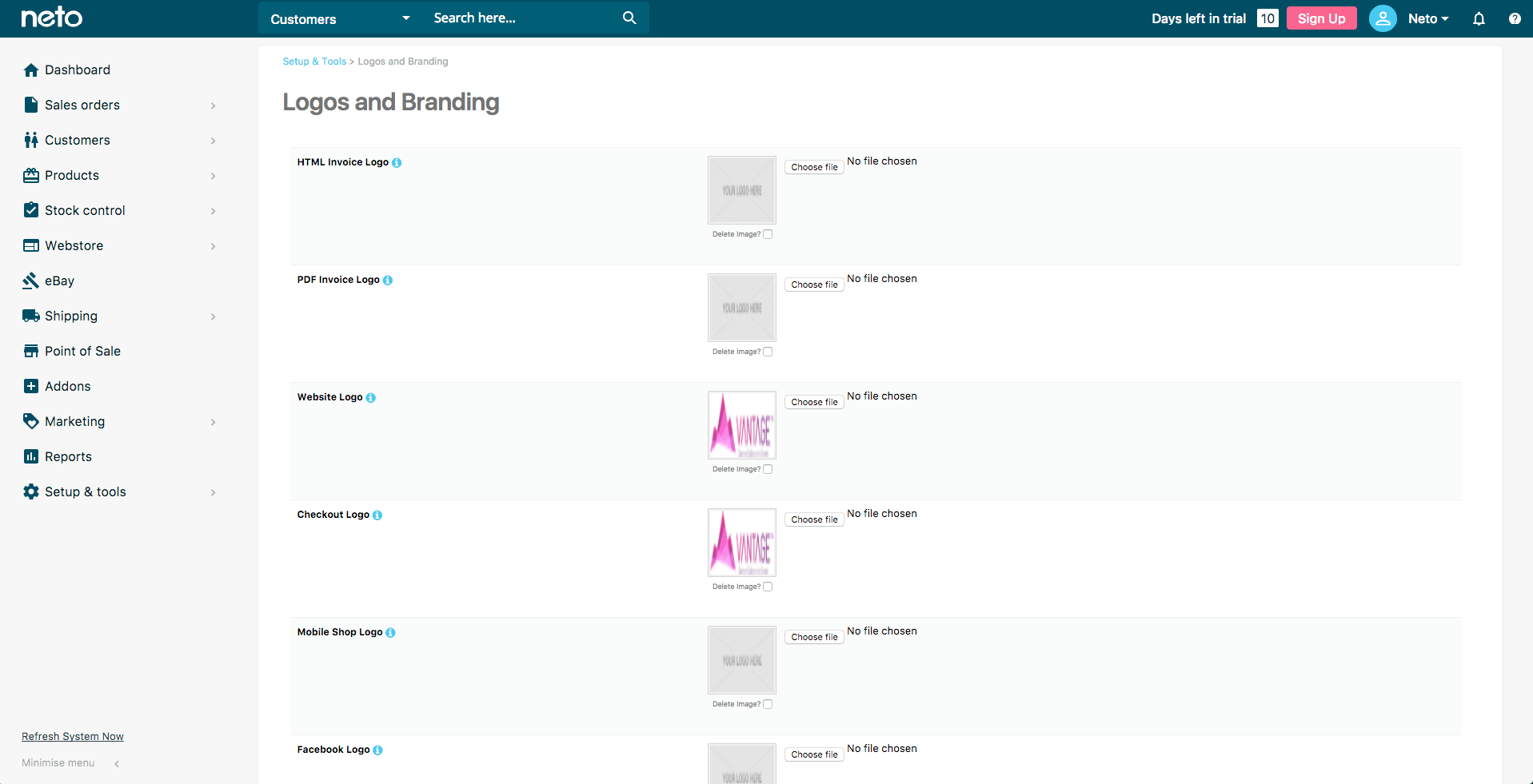 What dimensions should my logo be?
We recommend reading this article from Globalspex which discusses standard logo dimensions.
For more information on this subject, see our comprehensive support articles.